When you're vegan, it can be challenging to find decent meal replacement shakes that don't have whey protein as part of the ingredients or taste like grass or worse. Both Shakeology and Vega One offer vegan meal replacement shakes. Yet, which one is better?
Shakeology is better than Vega One All-In-One shake because it contains superfruits, antioxidants, prebiotics & probiotics, digestive enzymes, adaptogens, supergreens, and phytonutrients from around the world. Plus, Shakeology tastes better and Clinical Studies have confirmed it's effectiveness.
Let's dig in further to really compare Shakeology vs Vega One All-In-One shake…
What Is Shakeology?
Shakeology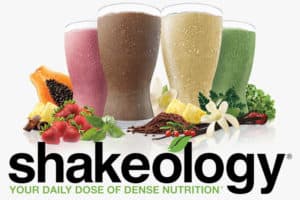 is a brand of superfood shakes that, while not fully classified as a meal replacement shake, provides supplemental nutrition and protein in addition to a well-balanced diet.
The Beachbody company created Shakeology in California as a part of their fitness program. The program's founder, Carl Daikeler, and nutrition experts Isabelle Daikeler and Darin Olien created the shake to replace some of the nutrients missing in the modern diet.
They wanted to create something that would taste good while providing a nutrient dense shake to jumpstart your weight loss and health journey.
Shakeology Offers More Than a Protein Shake
Most protein shakes contain anywhere from 15 grams up to 25 grams of protein per serving. Shakeology ranks middle of the road at 16 or 17 grams of protein per serving. However, it is not solely a protein shake, as it contains pre-and probiotics, a superfood blend of greens, fruits, and fiber powder that provides much more nutrition than a normal protein shake provides.
When used before a workout, you will have more energy to go faster and further than you would without it, and it gives you that extra boost of nutrition you need for a healthy start to the day.
Shakeology Offers More Than A Meal Replacement Shake
Meal replacement shakes contain a balanced blend of protein, fats, and carbohydrates to take the place of a full meal. The calorie count of one serving is around 200-400, equivalent to one meal's worth of calories.
However, Shakeology contains around 178 calories per serving, which is lower than most meal replacement shakes. Yet, offers more nutrition than the average meal replacement shake.
Shakeology Is a Nutritional Shake
Much like the supplements and vitamins you take in pill form, Shakeology provides a wide range of vitamins and minerals in a liquid form. While you get protein and carbs, you don't have the healthy fats to make it solely a meal drink.
The vitamins and minerals are more bio-available when you drink them, as they don't need to be extracted from capsules or pills before the body can use them.
What Is Vega One and How Did It Start?
Vega One is a plant-based protein and health shake that provides 20 grams of protein per serving, as well as some antioxidants, probiotics, and superfoods to support your healthy lifestyle. It was created by co-founder Brendan Brazier in 2004 because he couldn't find the proper plant-based shake that would provide all the nutrition he was looking for.
All the ingredients they use are certified non-GMO, free of preservatives and artificial flavors, and are gluten-free. They have several shake lines and snacks that power their customers through their day.
The Vega One Company
Unlike Shakeology, they don't use a multi-level marketing plan. Instead, they market their products through affiliates and other traditional channels. Customers can shop on their website, or they can shop on Amazon for the products.
While some people might not object to an MLM company, others do, which is why they might try to avoid Shakeology. However, not all MLM companies are unreputable, especially if they have something valuable to sell.
For example, the following are famous multi-level marketing businesses that offer valuable services:
Tupperware
Mary Kay
Herbalife
Avon
Amway
Forever Living Products
Isagenix International
Medifast
ViSalus
Young Living
And Many More…
Vega One Is a Vegan Health Shake
As with Shakeology, Vega One is a vegan-based protein health shake that contains superfoods, probiotics, and fiber. People who have dairy allergies or are avoiding dairy for various reasons will find that Vega One offers more of a variety of flavors and products that you can use.
The Vega One shake offers super greens, probiotics, protein, and fiber in an easy to make a shake. Vitamins and minerals in liquid form are easier to digest than if they are in pill form.
However, due to it being low in calories, 140 calories for the Vanilla Flavor, you may not want to use it as a meal replacement shake by itself. It's a great option as a snack or "beef" it up with other healthy ingredients to make it a fuller meal replacement shake.
Sugar Differences: Vega One vs Shakeology
Vega One boasts only one gram of sugar per serving, while Shakeology has seven grams of sugar per serving. The difference is that Vega One uses Stevia leaf extract as their sweetener, while Shakeology uses organic cane sugar and Stevia leaf extract as their sweetener.
Both Vega One and Shakeology make use of healthy sweeteners, it's therefore a personal preference on which you would prefer.
Shakeology Benefits for Weight Loss
The Shakeology website claims you can lose weight, curb cravings, have more energy, and improve your digestion with their shake mix. While that might be true, they also tell you in their blog that using Shakeology with a healthy, balanced diet will help you reach your personal best in health and fitness.
The same can be said for almost any health shake on the market today, so let's take a look at the weight loss benefits that people have reported while using Shakeology in conjunction with their Beachbody fitness program.
Weight Loss Stories
Their website highlights people who've had the most success with their product and program. Taken from their site, here are a few people who've reported the biggest change:
Amanda: She lost 81 pounds in six months and felt the best she's ever felt in her life.
Nicole: Nicole lost 120 pounds in a year and two months.
Francis: He lost 40 pounds in five months.
Sandra: Lost 33 pounds in eight months.
One of the disclaimers the site mentioned for each story is that individual results may vary based on their starting point and fitness level, which to be expected from any weight loss system.
These people also participated in a fitness routine that helped them burn fat and gain muscle, many of them, actually use Beachbody on Demand while also drinking Shakeology.
LEARN MORE ABOUT BEACHBODY ON DEMAND
Healthy Energy Without Caffeine
The Shakeology creators claim that you don't need caffeine for energy, as the right amount of nutrients can help fuel you in getting through the day. Energy comes from protein, healthy fats, unrefined carbohydrates, and minerals, vitamins, and phytonutrients. Shakeology contains a wealth of these ingredients, which will be discussed further in this article.
They include a proprietary blend of probiotics, digestive enzymes, protein, fiber, adaptogens for nerve health, and antioxidants. Along with vitamins and minerals, the shake mix can give you enough energy to get through the day without relying on coffee the entire day.
Of course, if you can't start your day without coffee, they do have a Cafe' Latte flavor that tastes amazing!
Curb Cravings and Stop Snacking
Let's face it–when you're on a diet to lose weight, your cravings start becoming more intense, and the more you think about it, the worse they get.
Shakeology can help you curb cravings by providing a healthy and satisfying snack that won't disrupt your weight loss journey. Plus, when your body is sufficiently fed with proper nutrition, it won't need a lot of extra food.
Supports Overall Health
When you take vitamins and other supplements, your main goal is to improve your health and well-being. Shakeology takes all of those vitamins and minerals from your multi-vitamin and puts them in a shake mix.
Taking them in liquid form increases the potency, which means that the time from taking it to the time it hits your bloodstream is significantly faster than vitamins in pill form.
Additionally, here's what Shakeology users reported about: Does Shakeology really work? …
Vega One Benefits for Weight Loss
Vega One can help you lose weight when used as part of a well-balanced diet, much like Shakeology. While Vega One is technically too low in calories to be a meal replacement shake, several people use it as one because it has superfood nutrition and protein like Shakeology.
Supports Overall Health
Vega One supports overall health with plant-based protein, a mix of superfoods, and vitamins and minerals–many of which are the same found in Shakeology. As with Shakeology, the vitamins and nutrients found in Vega One are easily assimilated by the body because they are in liquid form.
Curbs Cravings and Snack Attacks
If you use Vega One as a healthy snack, it can help you curb cravings due to the higher protein content. While Shakeology has 17 grams of protein, Vega One has 20 grams, making it more satisfying. When you have a high protein snack or meal, you won't need a highly processed snack contributing to weight gain.
Weight Loss Stories
The Vega One website does not have weight loss success stories, but other community-based sites are full of people who talk about how much weight they lost while using Vega One. But they also suggest that, without working out, they won't lose weight on a low-fat diet. When taking this product, you'll want to have an exercise routine to help you lose weight and get fit.
However, because they don't have weight loss stories on their website, it doesn't mean that it doesn't work for weight loss. It just means that they are promoting health rather than weight loss.
Shakeology Ingredients VS Vega One Ingredients
When comparing Shakeology vs Vega One, they both contain a superfood blend, similar probiotics strains, and roughly the same amount of fiber. However, looking closely into the ingredients reveals how much more Shakeology has to offer.
For fair comparison, we will be comparing Vegan Vanilla Shakeology and Vega One French Vanilla.
| | |
| --- | --- |
| Vegan Vanilla Shakeology | French Vanilla Vega One |
| 14 grams of protein | 20 grams of protein |
| 6 grams of Fiber | 6 grams of Fiber |
| 15 grams Total Carbohydrates | 10 grams Total Carbohydrates |
| Protein Sources: Pea Protein, Flax (Seed), Rice Protein, Quinoa (Seed) | Protein Sources: Pea Protein, Organic Sunflower Seed Protein, And Organic Pumpkin Seed Protein |
| 250 mg of Alpha-Linolenic Acid (omega-3) | 500 mg Omega-3 ALA |
| Sugar Source: Organic Cane Sugar, Stevia Leaf Extract | Sugar Source: Stevia Leaf Extract |
| Super-Fruit/Antioxidant Blend: Camu-Camu, Acerola Cherry, Blueberry, Bilberry, Lycium Berry (Goji Berry), Luo Han Guo, Pomegranate, Rose Hips | Super Foods: Carrot, Acerola Cherry, Pomegranate, Blueberry, Acai |
| Super-Green/Phytonutrient Blend: Chlorella, Spinach, Kale, Matcha Green Tea | Super Greens: Spinach, Chard, Kale, Lettuce, Spirulina |
| Adaptogen Blend: Ashwagandha, Astragalus, Cordyceps, Maca, Maitake, Reishi, Schisandra, Chaga. | Adaptogens: Maca |
| Pre- And Probiotic/Digestive Enzyme Blend: Yacon Root, Chicory Root, Bacillus coagulans, Amylase, Cellulase, Lactase, Glucoamylase, Alpha-Galactosidase, Invertase. | Probiotics: Bacillus coagulans |
| Notes: The Vitamins & Minerals come from the whole food ingredients and can therefore vary batch to batch. Thus, it is not labeled because it's not fortified like the Whey Shakeology version. | Noteworthy Ingredients: Golden Flax Seed, Pea Starch, Agave, Quinoa Sprouts, Chia Seeds, Sacha Inchi, Bromelain, Mushroom, Fortified with Vitamins & Minerals |
| $4.33 per serving (30 day bag) | $2.38 per serving (XL Tub) |
To get more details and the most up to date ingredients list, follow the links below:
Often many people have used Vega One as an alternative to Shakeology because it's more similar to Shakeology than other meal replacements on the market. However, from looking at the ingredients side by side, you can see that Shakeology offers several more superfood ingredients from around the world than Vega One.
While the above only compared the Vanilla flavors, Shakeology and Vega One also comes in the following flavors:
Shakeology Flavors
Vega One Flavors

Vegan Chocolate
Vegan Vanilla
Vegan Tropical Strawberry
Vegan Café Latte
Whey Chocolate
Whey Vanilla
Whey Strawberry
Whey Café Latte

French Vanilla
Chocolate
Berry
Chocolate Mint
Plain Unsweetened
Coconut Almond
Mocha
The main differences between the Whey and Vegan Shakeology flavors is that the Whey flavors contain whey protein and is fortified with Vitamins & Minerals.
Why Is Shakeology So Expensive?
Shakeology is about $4 per serving, while Vega One is around $2.38 per serving when you order the XL tub ($3.77 per serving for the small tub). What makes Shakeology more expensive than Vega One?
One of the main reasons that Shakeology is worth more than Vega One is because of where they source their ingredients. Shakeology sources their ingredients from around the world, here's just a small sample of where the ingredients come from:
Asia – Cordyceps, Hydrilla, Schisandra
Bolivia – Quinoa Seed
China – Astragalus root, Gingko, Schisandra, Barley Grass, Reishi, Goji Berries
Costa Rica – Papain
Madagascar – Vanilla Beans
Mexico – Chia Seed, Moringa
Northeastern Brazil – Acerola
Peru – Yacon Root, Sacha inchi, Maca root
Peruvian Andes – Maca
South America and Central America – Stevia
South American rainforest – Camu-Camu
South America and Canada – Wild Grasses
Beachbody uses strict quality control to ensure that all ingredients can maintained for the long term and are the most potent possible to create the best shake possible.
Long more about how Shakeology is vigorously tested for potency from the video below:
Click Here to Learn How To Save Money on Shakeology
Finally, Shakeology cost more because it offers more whole food superfoods than any other shake on the market.
There have been several customers who attempted to make a Shakeology alternative by buying every single ingredient found in Shakeology for themselves. What they found was that the supplements required to duplicate Shakeology costed people over $400!
Shakeology is therefore a simple solution to replace several supplements.
Shakeology Has Been Clinically Proven To Work
Aside from the fact that Shakeology has several flavors to meet the needs of more people with either plant protein or whey protein, Shakeology also offers nutrients that Vega One is lacking; this includes: adaptogens, phytonutrients, antioxidants, prebiotics, probiotics, and digestive enzymes.
It is because of these extra super food ingredients that Shakeology has seen extraordinary clinical results!
In 2014, Beachbody had Shakeology go through Clinical Trials in order to discover what the real benefits of Shakeology are….
Shakeology Clinical Study Details: The research was conducted by Medicus Research, led by Medical Director and CEO, Dr. Jay Udani, MD. A total of 50 subjects drank Shakeology as their breakfast and lunch each day for 12 weeks. Nothing else was changed. They were NOT placed on a diet and they were NOT asked to exercise during the 12 week period. Researchers conducted extensive before and after medical testing at baseline, 4, 8 and 12 week intervals, along with detailed patient interviews, which validated the comprehensive health improvements experienced by the participants in 12 weeks.
The best thing about the Shakeology Study was that NO ONE went on a diet… Often weight loss products will state in small print that people got their results by also including exercise AND changing their diet… NOT HERE THOUGH… In this study, the participants simply drank Shakeology for breakfast and lunch….
DOES SHAKEOLOGY WORK?… HERE ARE THE SHAKEOLOGY RESULTS…
CRAZY CONTINUED WEIGHT LOSS – The majority of the participants had a significant reduction in the desire to eat lunch. Over the course of 90 days, the participants lost an average of 9.3 pounds… With the highest weight loss coming in at 24 pounds! – Remember, these people DID NOT exercise.
Additionally, the participants continued to lose weight throughout the study! This means they didn't lose all the weight in one month. Instead, they kept losing weight, never hitting a weight loss plateau!
CHOLESTEROL PLUMMETED – Many people who are overweight or obese often have cholesterol problems as well. Well, guess what… Shakeology helped the participants lower their total cholesterol an average of 7%, with a maximum reduction of 50%!
LOWERED BLOOD SUGAR – Along with high cholesterol, high blood sugar is also a by product of being overweight. This is important to consider because high blood sugar puts you at risk of diabetes. The participants were able to reduce their blood sugar (HbA1c) by an average of 5% while some reduced their number by up to 19%!
Overall, these are some crazy Shakeology results considering that nothing else was changed in their lifestyle, outside of drinking Shakeology! To get more details on the Shakeology Clinical Study, check out the video below…
At the end, we can see that Shakeology has more to offer than Vega One. If you're looking for a premium health shake, Shakeology will be your best option when compared to Vega One.
However, there are those who are looking to save money and want a alternative to Shakeology. Vega One therefore offers a decent solution as it is much healthier than the majority of meal replacements on the market today.
I would therefore have no issues in recommending Vega One if Shakeology is out of the question.
ORDER VEGA ONE ALL-IN-ONE SHAKE HERE
Sources