Nutritional shakes are everywhere. Some are described simply as meal replacements, while others make claims about weight loss, increased energy levels, or better nutrition. Having so many choices is overwhelming, so to help you, we have compared two popular brands—Shakeology and 310 Shake.
Shakeology and 310 Shake provide consumers with high-quality nutritional shakes, but Shakeology has an edge in every category except for the price. Shakeology shakes have superior nutrition profiles, contain better ingredients, and are part of a well-rounded health and fitness program.
Continue reading to get an overview of both shakes, followed by a deep dive into the nutritional benefits.
A Brief Company Overview of Shakeology
Shakeology is a meal replacement shake filled with super greens and super fruits that sourced from around the world. It provides a decent amount of protein with minimum sugar. Other nutrients food in Shakeology include: protein, prebiotics, probiotics, digestive enzymes, fiber, antioxidants, vitamins, adaptogens, and more.
Shakeology was created by the health & fitness company: Beachbody. Beachbody has also created a variety of fitness programs, nutrition supplements, and  Beachbody On Demand; service that provides peer support groups, workouts, and activity trackers.
A Brief Company Overview of 310 Shake
310 Shake is produced by 310 Nutrition, a company aiming to provide products that help customers adopt a healthier diet and lifestyle. Their use of social media and marketing has propelled them to become one of the fastest-growing meal replacement shake companies.
310 Nutrition has expanded its product line into supplements, teas, and lemonade mixes. Like Beachbody, 310 Nutrition has a community that includes Nutritionists, health coaches, and live videos.
Bottom Line: Both Offer a High Quality Product
Both companies provide high quality, nutrient-filled shakes as well as support groups for their customers. 310 Shake's social media and eCommerce campaigns have helped the company receive wide recognition, and the company has worked hard to feature its products in online marketplaces like Amazon.
Shakeology has taken a different approach—focusing on providing not just a healthy shake but a lifestyle. Its online community offers not only recipes and nutrition counseling but also workout and fitness training.
If you're serious about adopting a healthier lifestyle, then Shakeology's parent company, Beachbody, has more to offer.
Shakeology Products Overview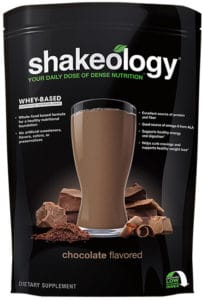 Even though Shakeology claims on its website to have nine flavors, that's not entirely accurate.
It would be more accurate to say that they have a whey-based and a plant-based version of their main flavors:
Chocolate Whey and Chocolate Plant-based Vegan
Vanilla Whey and Vanilla Plant-Based Vegan
Caffe Latte in Whey and Vegan option
Strawberry Whey
Greenberry Whey
Tropical Strawberry Plant-Based Vegan
It is more accurate to say they have six main flavors, and most have a vegan option.
Beachbody also offers three Shakeology Boosts: Focused Energy, Power Greens, and Digestive Health. The company also has a full line of nutrition supplements, including ice-tea flavor enhancers, snack bars, a collagen boost, a complete line of workout performance supplements, and a line of smoothies geared for a kid's palate.
310 Products Overview
310 also claims more flavors than it offers. Unlike offering a vegan option, 310 Shake has both a regular and organic version of most of their flavors:
Chocolate Shake in both regular and organic
Vanilla Shake also regular and organic
Salted Caramel in both organic and non-organic
The Mocha and Toasted Coconut flavors do not have an organic option
Also, 310 offers an Unflavored Organic shake.
Unlike Shakeology, all of 310 Shakes are plant-based (vegan protein source).
310 Shakes also has a product line devoted to supplements. These supplements include products like Shakeology's boosts and probiotics, apple cider vinegar pills, and vitamin supplements, such as B12.
Finally, 310 sells several teas and flavor mixes for lemonade.
Bottom Line: Shakeology Offers More Nutrients
Although 310 has an additional flavor, plus an unflavored version, a more significant selling point might be that the shakes have organic options, so if that is something you are concerned about, 310 Shake has an edge there. Also, someone who wants to experiment will appreciate an unflavored version.
However, when we dig deeper into the ingredients, you'll see why Shakeology might not be able to claim 100% organic.
If you judge these shakes as a meal replacement, then 310 Shake has an advantage. However, if you're looking for a nutrient dense shake, Shakeology out performs 310 Shake.
Nutritional Comparisons Between Shakeology or 310 Shake
Since both shakes focus much of their marketing on nutrients in their products, let's do the same. Here is a comparison of the nutritional profile of a serving of their Vanilla shakes. A comparison of other equivalent drinks would show similar results.
| | | |
| --- | --- | --- |
| Nutrient | Shakeology | 310 Shake |
| Calories | 130 | 90 |
| Fat | 2 grams | 1 gram |
| Carbohydrates | 14 grams | 7 grams |
| Sugars | 7 grams | 0 grams |
| Fiber | 3 grams | 5 grams |
| Protein | 16 grams | 15 grams |
In many ways, their nutritional profile is similar. Shakeology has 40 additional calories but also another gram of protein. 310 has no sugar versus Shakeology's 7 grams. However, those numbers are in line with other meal replacement products, and a gram or two difference should not matter.
Yet, what about calories, you ask? Yes, 310 Shake has 40 fewer calories, but the extra grams of fiber will not leave a user fuller, potentially leading to either a second shake or later snacking. Thus, being too low in calories can result in eating more in a few hours.
However, when it comes to calories and meal replacements, you can easily add healthy ingredients to any shake in order to increase the calorie count.
Are Lower Calories Better?
Since we are on the topic of calories, are lower-calorie diets even safe? A low-calorie diet consists of 800 to 1,500 calories, and if your BMI is over 30 (which is considered obese), you could lose three to five pounds a week on such a diet.
The following people should not participate in a diet like this:
Children and teens
Pregnant or breastfeeding women
Those over 50 who have pre-existing conditions or medications that could lead to side effects
Before beginning a diet like this, you should talk to your doctor. Ask whether the diet will be safe and what kind of additional nutrients you will need to stay healthy.
Finally, a low-calorie diet might not give you enough energy for physical activity.
310 Shake recommends that you use their shake as a meal replacement for two meals. Assuming that you add fruits and/or veggies for additional nutrients, you could have a 1,000 calorie third meal, putting you at the upper limit of a low-calorie diet. On the other hand, Shakeology recommends that you replace just one meal with a shake.
Bottom Line: 310 Shake Offers Slightly Better Basic Nutrients
When it comes to the basic calorie counts, the two products are close. One could quibble whether 1 gram of fat is better than 2 or 16 grams of protein is better than 15.
Yet, some may argue that a single serving is not an adequate comparison but that a weekly or monthly comparison would be better. Here is how the two stack up for a week, assuming you drink one serving daily.
| | | |
| --- | --- | --- |
| Nutrient | Shakeology times 7 | 310 Shake times 7 |
| Calories | 910 | 630 |
| Fat | 14 grams | 7 grams |
| Carbohydrates | 98 grams | 49 grams |
| Sugars | 49 grams | 0 grams |
| Fiber | 21 grams | 35 grams |
| Protein | 112 grams | 105 grams |
There is one problematic number—fiber. Most Americans are not getting nearly enough of the recommended amounts, which is anywhere from 25 grams for women to 38 for men under 50.
Since 310 Shake has slightly higher fiber counts and has no sugar, the advantage goes to 310 Shake.
Nutrients in Shakeology and 310 Shake
Looking at calories, carbs, and protein alone do not tell the full story. Let's do a deep dive and look at vitamins, minerals, and similar nutrients. We will start with vitamins.
| | | |
| --- | --- | --- |
| Vitamin | Shakeology | 310 Shake |
| Vitamin A | 35% | 30% |
| Vitamin C | 300% | 30% |
| Vitamin D | 100% | 30% |
| Vitamin E | 35% | 30% |
| Vitamin K | 35% | 0% |
| Thiamine | 35% | 30% |
| Riboflavin | 35% | 30% |
| Vitamin B6 | 50% | 30% |
| Vitamin B12 | 50% | 30% |
Here we see across-the-board higher levels for vitamins with Shakeology. 
Minerals in the Shakes
Vitamins tell only part of the story. What about Minerals? Maybe 310 Shake will shine there.
| | | |
| --- | --- | --- |
| Mineral | Shakeology | 310 Shake |
| Calcium | 25% | 20% |
| Iron | 22% | 30% |
| Phosphorus | 19% | 15% |
| Iodine | 35% | 0% |
| Magnesium | 35% | 2% |
| Zinc | 35% | 0% |
| Selenium | 35% | 0% |
| Sodium | 7% | 6% |
Neither shake mix has measurable manganese, chromium, and molybdenum. Once again, 310 Shake falls short. Except for iron, the mineral count is lower in Shakeology.
Aside from the percentages of vitamins and minerals, it is essential to ask where they come from.
Your body will not absorb synthetic nutrients as well as natural ones. How do you know which is which? By looking for ingredients that sound like food, not chemicals. The comparison between websites that comes later will address this issue in more detail.
Prebiotics and Probiotics, Digestive Enzymes, and Adaptogens
All of us have heard that probiotics and prebiotics are good for us. However, you might be one of those people who isn't sure what they do, so here's a brief explanation:
Probiotics are bacteria that live in our gastrointestinal tracts. They help regulate our metabolism, support our immune functions, and promote improvements in our digestion.
Prebiotics. Bacteria need something to feed on, and prebiotics is their food.
Both 310 Shake and Shakeology include pre- and probiotics, which is good.
However, when it comes to digestive enzymes, Shakeology has several, including amylase, cellulase, lactase, and glucoamylase, while 310 Shake has none.
Soon, Adaptogens will be the new probiotics—something everyone knows is good even if they don't understand why.
What hat are adaptogens? The answer is in the root word—adapt. Adaptogens are foods that adjust to the situation, unlike a vitamin or mineral that provides a specific benefit.
For example, if your immune system is fighting a disease, then a food such as ashwagandha will strengthen the system. However, ashwagandha will calm down your system if it has an autoimmune response.
Other adaptogens and herbs found in Shakeology include Astragalus, Maca, Maitake, Reishi, and Schisandra. 310 Shake contains almost none of these.
Bottom Line: Shakeology Offers More Nutrients Overall
The clear winner when it comes to nutrients is Shakeology, and they do so in every category and nearly every nutrient. 
Ingredients in the Shakeology and 310 Shake
So far, you have learned about some of the nutritional differences between the products. Let's investigate where those differences come from by comparing the ingredients. Since earlier comparisons have been to the vanilla flavors, it's time to give chocolate its due.
Protein Blends
310 Shake calls their blend a Triplex Protein Blend, and it is used in most shakes. The blend consists of pea, brown rice, and pumpkin protein—the pumpkin explains the higher fiber content.
Shakeology's protein blend includes pea and rice, but it also includes flax and Quinoa. Flax is a good source of protein because it includes vitamins, minerals, and omega-3 fatty acids. Quinoa is a complete protein that also contains a variety of minerals. The glycemic index refers to how quickly a food will raise sugar levels in the blood, and quinoa's index is 53—a low number.
Nutrient Blend
Superfood Blend is what 310 Shake calls its combination of foods that provide antioxidants, vitamins, minerals. Their website lists the following foods in their blend—beets, broccoli, and spinach, as well as ginger and turmeric.
Compare that to the Shakeology Blends:
| | |
| --- | --- |
| Antioxidant and Super Fruit Blend | Acerola Cherry, Blueberry, Bilberry, Camu-Camu, Goji Berry (Lycium Berry), Pomegranate, Schisandra, Luo Han Guo, and Rose Hips |
| Super-Green Blend | Chlorella, Kale, Matcha Green Tea, and Spinach |
| Adaptogen Blend | Ashwagandha, Astragalus, Cordyceps, Maca, Maitake and Reishi, Schisandra, and Chaga |
| Prebiotic & Probiotic amd Digestive Enzyme Blend | Yacon Root, Chicory Root, Amylase, Chicory Root, Bacillus coagulans, Cellulase, Lactase, Glucoamylase, Alpha-Galactosidase, Invertase |
Sweeteners
Neither product has artificial sweeteners.
Shakeology adds 5 grams of cane sugar per serving, with some additional sugar coming from the added fruits and Stevia leaf extract.
310 gets its sweet taste from stevia leaf extract and Monk fruit, a fruit native to Southern China. It is also called lo han guo, and Shakeology lists it as part of its super-fruit blend.
Bottom Line: Shakeology Offers More & Better Ingredients
The fact that Shakeology lists Monk fruit as its antioxidant blend while 310 lists it as part of their Sugar-Free Sweetening Blend leads to another strength of Shakeology—it provides a complete list of its ingredients. 310 Shake list of Superfoods includes the ones listed earlier, meaning there might be more.
Shakeology, on the other hand, has a complete listing of ingredients. The only thing to guess is the amounts in their "proprietary blends."
Companies are required to list the ingredients in a blend, but not the amounts.
Overall, Shakeology the most superior ingredients as it offers more nutrients and is therefore more likely to help with your health goals.
Website Evaluation: Who Supports You Better?
Although you cannot taste a website, it can help you learn more about a product and other information and resources it provides. For example, do the sites give detailed information about their product, have recipes and a blog, and provide a support group.
Shakeology's Website
Not to give anything away, but the bottom line is that Shakeology has far more on its site.
Remember, though, that its parent company, Team Beachbody, hosts the site. When you land on the page, you will find an up-to-date site that features all three of their product lines—fitness, nutrition, and support.
Something you might not notice right away is that whether you are male or female, young or old, you will see someone like you. This might not seem like a big deal at first, but once you head over to the 310 Nutrition Site, you'll see the difference.
The Shakeology page is easy to find—one click, and you are there. See a shake you want, then click again. The learn more page has a brief overview of the product, but under the Learn More, tabs include: About, Recipes, Ingredients, and Guarantee. Follow the ingredients link and get a full page that contains a complete nutrients and recipe list. The recipes tab is not exhaustive, however.
Finally, you can get to the BODgroups, Beachbody On Demand, and Coach pages from anywhere on the website.
Beachbody On Demand is the company's online program, with over 1,500 workouts and nutrition plans, and support groups. The best part is, there is a free trial period.
If you do not want to pay for a workout program, head to the BODgroups. Here you will find a support group of other workout buddies to provide support peer support and encouragement. This is a free service.
Though not found on the main product site, Beachbody offers a Blog on their Beachbody on Demand site. On this Blog, you'll find more information on Fitness, Nutrition, Recipes, Weight Loss, Diet Tips, Science, Success Stories, and much more…
Read My Shakeology Review Here for More Details
310 Nutrition's Site
As we have already hinted at, the 310 Nutrition website is not as thorough. When you land on it, you see the product and an invitation to browse the shakes. Scroll down to find lists of the different product lines. At the bottom of the page are several videos of 310 Nutritional Ambassadors and several success stories.
310 has a blog with Healthy Recipes, Success Stories, Fitness, and Ketogenic Diet. The Community page includes weekly videos, community-submitted videos, and fellow dieters. Being able to reach out and get support from others is essential, but the community features are nowhere near what you can get from Beachbody.
Bottom Line: Beachbody Supports You With Better Resources
As was hinted at earlier, there is no comparison between the two—Shakeology wins hands down. A big reason for that is due to the parent company, Beachbody focuses on making healthy lifestyle changes while 310 is all about the shakes.
Pricing Comparisons: 310 Shake vs Shakeology
What else can 310 Shake do better in? Yes. Pricing.
A package of Shakeology has 30 servings and typically costs $129.95, or $4.33 a serving.
A 310 Shake package of 28 servings costs $68, which comes to $2.43 a serving. Shakeology shakes are nearly twice as expensive.
If you subscribe to monthly shipments for the 310 Shakes, you can save an additional 25%.
Shakeology offers a 30-day guarantee. Use the product for a month. If you are not satisfied, you will receive a refund. 310's guarantee is limited to individual products.
Both companies offer sales at various times throughout the year.
However, the pricing is somewhat misleading. If you follow 310 Shake's advice and drink two shakes a day, then the price advantage disappears. However, most people drink one shake a day.
There are also several Shakeology discounts available to help lower the price in the long term. Even saving up to 25%. Click to learn how to buy Shakeology cheap
Bottom Line: Which is Better? – Shakeology is the Superior Shake Overall
If the two products were similarly priced, there is no doubt which one is superior—Shakeology. The 310 Shake wins the price category by a mile, but Shakeology makes far superior shakes from a nutritional standpoint.
Thus, Shakeology is a better shake then 310 Shake because of the superior ingredients. Many Shakeology users have even replaced several of their multivitamins and other supplements with Shakeology.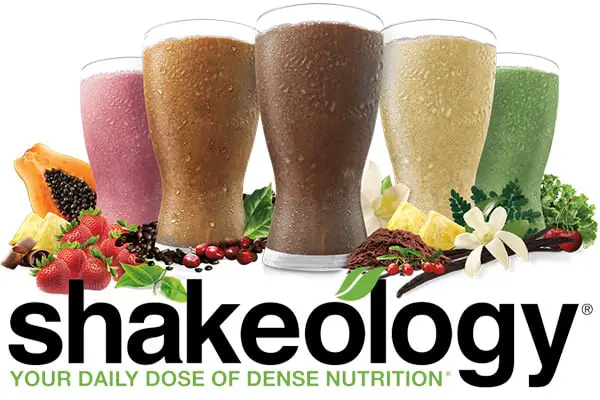 If you're ready to improve your health, order Shakeology below:
ORDER THE BEACHBODY SHAKEOLOGY SHAKE HERE
Sources