As a devoted Shakeology drinker, you are aware that your shake is a high protein superfood that feeds the body. However, you may not realize that healthy supplemental Shakeology Boosts can be added to your drink to target your specific needs and further enhance the experience. Specific health goals such as body balance support, energy, or better digestion, are intensified to support overall health by using Shakeology Boosts.
The Shakeology Boosts: Power Greens, Focused Energy, & Digestive Health; are add-in powders used to customize any shake. These boosts are designed to support your specific needs based on how you feel at the time. Made with only healthy & natural ingredients, you'll feel a difference immediately.
In this article, the pros and cons of purchasing the three Shakeology Boosts, as well as reviewing product research, and examining Frequently Asked Questions (FAQs) are included.
Due to the Beachbody Shakeology shake often being utilized as the beverage base for the Shakeology Boosts, a number of its features will be reviewed, as well as company history, offerings, coaching program, and product return and exchange policies, in order for you to make a smart purchasing decision.
What Is the Beachbody Shakeology Shake?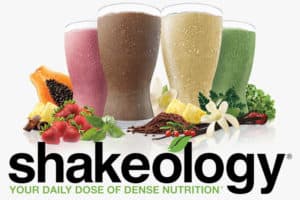 Beachbody is a privately owned, international multi-level marketing company, founded in 1998 in Santa Monica, California by Carl Daikeler and Jon Congdon as a health and nutrition platform. It is the company that owns Shakeology.
Also owned by Beachbody is the well-known P90X workout program, which is an intense home workout routine sold online.
Here is a summary of just a few fitness programs created by Beachbody, which can be accessed on BeachBody on Demand, a online streaming service of complete workout programs with workouts, nutrition guides, workout calendars, and much more.
#MBF, Muscle Burns Fat, will turn your body into a fat-busting, muscle-enhanced machine. Megan Davies, Super Trainer, reports that #MBF's powerful training moves will dramatically change your physique in just three weeks. Props include an indoor jump rope and hand weights, used in the music-filled classes.
21 Day Fix is a fitness program combined with a portion-controlled eating plan to get you going. Autumn Calabrese is the Super Trainer who provides easy to follow, 30-minute fitness sessions.
80 Day Obsession will transform your body with Super Trainer Autumn Calabrese's 30 to 60-minute workout sessions.
LIIFT4 is a combination of weight lifting and High Interval Intensity Training classes taken four days per week. Joel Freeman, the trainer, leads 30 to 60-minute classes for eight weeks in order to transform your body.
Morning Meltdown 100 asks for a 100 class commitment with the trainer, Jericho McMatthews, leading you every step of the way. Each class includes a DJ to provide high-intensity music for the full-body workouts. A nutrition guide and journal are also incorporated into the program.
Insanity classes are advanced and lasting from 20 to 60 minutes per day for 60 days. Trainer Shaun T uses the max interval training technique to get you in the best shape of your life.
Additionally, a direct selling opportunity, Team Beachbody coaching, was developed in 2007, creating a chance for advocates of the program to earn commissions and bonuses while promoting the products and services on social media or in-person outlets.
A coach in the Beachbody context is a person who will support and assist in holding people accountable for personalized health and fitness goals. Recommendations for nutritional needs are given, including the Shakeology Boost products.
Research
A study entitled Effect of a High-Protein, High-Fiber Beverage Preload on Subjective Appetite Ratings and Subsequent Ad Libitum Energy Intake in Overweight Men and Women: A Randomized, Double-Blind Placebo-Controlled, Crossover Study and published in Current Developments in Nutrition, is one of a few Clinical Studies conducted on a meal replacement shake. In this case being Shakeology.
This Clinical Study found that Shakeology helped participants reduce their desire to eat 58% more than when they tried similar products.

The Shakeology shake helped participants eat 185 calories fewer calories in their next meal. Additionally, Shakeology reduced hunger by 51% more than a calorie-matched shake.

The study, which was a double-blind, crossover, placebo-controlled study, surveyed daily Shakeology users. 97% of users believed Shakeology to be a positive investment in their health.
Additionally, Beachbody's Chairman and CEO, Carl Daikeler, describes in great detail the rigors of the company's high-quality standards for product excellence. He discusses how seriously Beachbody takes research and introduces us to Mike Wilson, head of the Research, Development, and Quality department, which conducts over 1,500 tests on every batch of Shakeology.
Suppliers are held to top-notch standards and each ingredient is tested for color, efficacy, flavor, freshness, smell, smoothness, and, most importantly, for the authenticity of the product.
Ingredients are rejected if all criteria are not met. To drive home the point, Mike Wilson comments that ginkgo biloba was taken out of the Shakeology product due to a lack of legitimate product supply.
If you are interested in watching this information in much greater detail about the quality standards, view the eight-minute video here:
Shakeology Nutrition
Optimal health and vitality are crucial to feeling fantastic. Shakeology is made in nine flavors and contains over 16 grams of protein, both whey and plant-based, plus the following nutrients:
Adaptogens
Antioxidants
Digestive enzymes
Fiber
Minerals
Prebiotics
Probiotics
Vitamins
Mixing a Shakeology Boost into either a Shakeology drink or any beverage adds even more nutritional value. All three types of Shakeology Boosts are Vegan, are FDA compliant, and do not have any artificial sweeteners, flavors, colors, or preservatives.
It is not intended for Shakeology Boosts to be refrigerated but rather stored in a cool, dark location. Best-buy dates are stamped on all canisters and should be adhered to for freshness and effectiveness.
CEO Carl Daikeler discloses a sneaky way to eat your vegetables in this two-minute video. He demonstrates how to make a quick, healthy, chocolate shake which contains two Shakeology Boosts and plenty of vegetables. The biggest surprise was that he used frozen cauliflower pieces instead of ice. View the demonstration and get the recipe here:
Furthermore, adding Shakeology Boosts to your liquids is similar to adding nutritional insurance. Although you may be eating whole, nutritious produce, modern thought is that food has become less nutritious over the years due to attempts to shorten growth phases and increase crop yield, thereby sacrificing specific nutrient content.
Also, are you eating for convenience or grabbing what is in front of you but not thinking it through? It's important to contemplate a plan instead of eating without purpose. Be sure you are hungry and not eating repetitively.
Lack of variety means a lack of important vitamins and minerals. And of course, another issue is eating too much processed food. Supplementing with Shakeology Boosts adds to your overall health because of the high nutritional content of the powder.
For all three Shakeology Boosts, directions for use are to shake the container to loosen the powder that may have compacted in shipping and disperse the product evenly. A scoop is provided. Pour one level scoop into your liquid and shake until mixed. Drink within 30 minutes for the best taste and texture.
Power Greens Boost
Designed to balance the body's natural acid versus alkaline structure, it also provides superfood power. The Super Greens Ingredients contained in the powder are celery, chlorella, cucumber, kale, green tea, and spinach, which will naturally supply a green tint to the beverage when added.
One serving includes one cup of fresh greens (before drying), delivering phytonutrients and minerals derived from vegetables.
Beachbody recommends that after mixing, the shake should be consumed within 30 minutes for best taste and consistency. Furthermore, the Beachbody website states a specific nutritional information label, and Power Greens Boost consists of 20 servings at 20 calories per serving.
If you don't like vegetables, don't get enough in your current diet, or just feel that you can never have enough, then this product is perfect.
It's easy to take along when traveling and brings peace of mind knowing you are obtaining high-quality vitamins and minerals from greens.
Plus, it contains absolutely NO artificial colors, flavors, sweeteners, or preservatives.
Learn More about Shakeology Boost: POWER GREENS Here
Focused Energy Boost
Need increased energy, focus, and mental clarity? Focused Energy Boost comes with Ginseng and 100 mg of natural Caffeine. This caffenine does NOT come from sugars, chemicals, or artificial sweetners that will make you crash and burn.
Instead, the focused energy comes from Matcha Green Tea and Guarana; providing a natural enhancement for focus and vitality.
The Boost adds two types of Ginseng, American for focus and Asian for alertness, and Rhodiola, known to alleviate signs of stress, tiredness, and depression.
An equally compelling ingredient to note is the four mushroom blend because of the belief that adaptogens contained in mushrooms also contribute to stress relief. The following mushrooms are dried, ground into powder, and added to the proprietary blend:
Cordyceps
Reishi
King Trumpet
Lion's Mane
Additionally, the Focused Energy Boost contains 20 servings at 15 calories per serving.
The Focused Energy Boost is ideal to add to an afternoon pick-me-up drink, especially when you are trying to maintain a productive and energetic aura for the remainder of the day.
That alone is worth the cost and trouble, but the ingredients also contain additional benefits for your well-being mentally and physically.
Learn More About Shakeology Boost: FOCUSED ENERGY Here
Digestive Health Boost
The Digestive Health Boost contains Omega-3 fatty acids from Alpha-linolenic Acid, in addition to 7 grams per serving of soluble and insoluble fiber. The ingredients, which together promote gut health, digestion, and regularity that contribute to the fiber content are:
Chicory root
Pea fiber
Psyllium husk (soluble)
Flax seed (insoluble)
Chia seed (insoluble)
The label indicates that this product consists of 20 servings at 60 calories per serving and should be consumed with water.
If you suffer from occasional digestive issues, the fiber in this Boost will help you get back on track as opposed to using a laxative. If fiber is an issue for you, start slowly and work up to the full serving.
The Digestive Health Boost is a step above fiber supplements because it contains both types of fiber and the addition of Psyllium husk, which may reduce heart attacks if used in conjunction with a heart-healthy diet.
Learn More About Shakeology Boost: DIGESTIVE HEALTH Here
Pros of Shakeology Boosts
According to the Beachbody website, the Return a Product: Policy and Instructions is straightforward and very forgiving. A summary of the money-back guarantee is listed here:
Purchase is risk-free.
Enjoy a 30-day trial.
If you don't feel a difference, a healthier version of yourself, after emptying the container, Beachbody will return your money. Beachbody calls it a Bottom-of-the-bag guarantee.
Obtain a return authorization number online (https://faq.beachbody.com/app/contactus_sub_level/catid/1750/catnme/Return-Order/TLP/1702.All-Orders) and return the product.
A refund minus shipping and handling are provided two days after the package has been returned. Allow up to three additional days for the credit to appear in your account.
An exchange is lenient as well because the product can be opened or unopened; therefore, if you don't like the flavor, exchange for another. Find the detailed instructions online on How Do I Exchange a Product. An overview of the process is listed here:
Fill out the online (https://fs6.formsite.com/beachbody/returnform/index.html) form to indicate what product you would like in exchange.
An email will be sent with instructions.
Mail back product within 30 days of requesting the exchange.
Schedule a pickup with your preferred carrier: UPS, USPS, or FedEx.
If the original item is not returned within 30 days, you will be charged for the new product that has been sent to you.
The product is priced for retail and there is a 25% discount for coaches. Therefore, becoming a coach may be cost-effective in the long run if you are dedicated to the Beachbody program for an extended period of time.
How to Become a Beachbody Coach for a 25% Discount
Coaching can become a part-time or full-time job, completely dependent on your available time and interest in participating. You can even become a Team Beachbody Coach simply for the 25% discount and make no sales as it is not required.
Currently, over 400,000 Team Beachbody coaches are available to help people with fitness goals and grow a business in some capacity. The commissions, bonuses, and coach referral structure is transparently offered to the public online in the Compensation Plan Highlights.
In summary, an existing coach sponsors you upon joining. The sponsor is compensated for the referral and sales you have made as part of the team. Subsequently, the more products and services you sell or referrals you make benefits your sponsor as well. You receive commission and bonuses on the following:
Challenge Packs that are customized all in one solution.
Body on Demand (BOD) fitness programs include over 1500 workouts online.
Shakeology (and Boosts) include more than 35 million sold.
Nutrition supplements.
Apparel, gear, and accessories.
The benefit to the Team Beachbody coaching program is that if you are a great salesperson with a passion for fitness, extra money can be earned while doing work that you enjoy. Becoming a coach is as easy as filling out an extremely short online form on the website:
Contact information
Birthdate (You must be over 18 years old.)
Social Security or Employee Identification number
Payment information
Agreement to Terms and Conditions, Policies and Procedures
Freebie incentives may be offered upon receipt of your application: a digital business starter kit download and a Challenge Pack or Performance Pack.
Otherwise, a Coach Business Starter Kit or Challenge Pack must be bought upon acceptance. To maintain your coaching status, a monthly charge of $15.95 is automatically billed to your credit card to enable your Coach Office and can be canceled at any time.
Additionally, as a Beachbody Coach, you're not required to buy or sell anything. You can simply make use of the 25% Coach discount if you want and doing nothing else in regards to being a Beachbody Coach.
CLICK HERE TO BECOME A BEACHBODY COACH
Cons of Shakeology Boosts
Shakeology Boosts have very few deficiencies that are not necessarily deal-breakers. For instance, it is annoying to wait for delivery, spend 30 seconds of effort to mix into a beverage, or create new recipes. However, the justification is that you will feel healthier; therefore, the time is spent well.
At Beachbody, fair trade practices are not used in sourcing ingredients despite rigor and great care in maintaining high-quality substances. Shakeology Boosts are not low glycemic, Kosher, certified organic, or certified gluten-free; however, the mixture is formulated without gluten-containing substances.
Also, Shakeology Boosts are not Certified GMO-Free, although formulations do not include canola oil, corn, or soy which are the most common GMO ingredients. However, Beachbody does it's best to exclude GMO based ingredients.
Moreover, the product is not organically certified, but every effort is made to remain pesticide-free.
If certifications are obtained, the costs will go up. The company chooses to offer a quality, premium product while keeping prices as low as possible. When average nutrition supplement prices are taken into account, costs are comparable.
The majority of reviews state that the taste of the products are enjoyable. A few customers did not like them, but with such a strong return and exchange policy, most likely, the customer experience is acceptable overall.
Shakeology shakes are frequently used as the beverage of choice to add Shakeology Boosts into, creating a superfood mixture with an extra personalized customization.
By using Shakeology instead of water alone, the cost per drink is more expensive. This may be a drawback if you plan to use Shakeology Boosts as an add-in and not on its own. If the cost is not a concern, the nine Shakeology flavors are:
Chocolate Whey
Chocolate Plant-Based Vegan
Vanilla Whey
Vanilla Plant-Based Vegan
Caffe Latte Whey
Caffe Latte Plant-Based Vegan
Strawberry Whey
Tropical Strawberry Plant-Based Vegan
Greenberry Whey
Why Do I Need Shakeology Boosts?
Shakeology Boosts are formulated to be used on a customized, as-needed basis. Certainly, they can be used daily, but not necessarily.
The purpose is to feel healthier and more vibrant and to support your body with nutritional options that add to a powerful and healthy self; therefore, every other day may be sufficient for you. It only takes 30 seconds to add it to Shakeology and worth the optimal health considering the low monetary investment.
Another life-altering side effect of adding Shakeology Boosts into your diet and feeling better is potential involvement with the Beachbody community. Commonly, as individuals start to feel better, other self-improvements are tackled. Beachbody has a wealth of information stemming from scientists, nutritionists, and certified personal trainers.
By reading the site, consulting with a coach, or hiring a personal trainer, you are developing your own health and fitness community to reach additional goals.
ORDER YOUR SHAKEOLOGY BOOSTS HERE
Frequently Asked Questions
Q: Is Team BeachBody a pyramid scheme?
No, it's a sales technique, network marketing, to sell a fitness program and product. The Coaches sign up individuals to a fitness program, sell products, and support them through the process.
They can also mentor new coaches, who have the potential to surpass mentors in rank and monetary gain, as they sell and move forward in the business. In contrast, a pyramid scheme does not offer a transaction of goods and services.
CEO Carl Daikeler gives his point of view in this three-minute video:
Q: Will an individual initially experience digestion problems with the Digestive Health Boost product?
It's possible. Since the Boost has fiber, an increase in your diet may cause excess gas, bloating, and constipation. Moreover, if fiber is a known issue for you, begin with ½ serving, that is ½ scoop, and work your way up to a full scoop over time. Consult a doctor if the problem is ongoing.
Q: What is a Challenge Pack?
A Challenge Pack is a bundle of components designed and customized for you to get you in a state of your best physical fitness and overall health. You'll pick and choose an option from each of the following three categories, culminating in a health and wellness plan to help you reach your goals:
Fitness – Stream over 1,500 classes on Beachbody on Demand, filtering according to your interest, body type, fitness level, and goals. New workout programs are added regularly and help is available from fitness trainers. You can also purchase a workout program on DVD.
Nutrition – Choose a Shakeology or Beachbody Performance program. Additionally, meal planning, recipes, and advice are provided.
Support – A personal coach is provided to help you through the entire process to cheer you on and answer questions along the way. Plus, you can join one of the private health and fitness community groups to bring you together with like-minded individuals for accountability and motivation.
COMPARE BEACHBODY CHALLENGE PACKS HERE
Q: What is Beachbody Performance?
Beachbody Performance is workout supplements created to contain fuel in an all in one powerhouse combination of ingredients. As always with Beachbody, choose the supplement that aligns with your goals because there is a wide variety of formulations.
Pre-workout

Energize is used to set your workout on fire by adding intensity to your energy, focus, and endurance.

During workout

Hydrate adequately allows the body's hydration levels to remain in balance in order to function properly during the intensity of exercising.
Creatine will intensify or Boost performance and power, especially during weight or resistance training.

Post-workout

Recover includes key ingredients that speed up recovery of muscles after a workout and prevent sensitivity or soreness.
Recharge also prevents soreness and is used to inhibit muscle breakdown. There is a slight differentiation, as compared to Recover, in the key ingredients. For example, tart cherries are included.
Learn More About Beachbody Performance Line Here
Q: What is FIXATE? How about a Beachbar?
Fixate is a resource of over 300 videos, under 16 minutes each, showing how to prepare mouthwatering recipes that follow the Beachbody portion control system.
One of the Super Trainers, Autumn Calabrese, and her brother, Bobby Calabrese, a professional chef, guide you through the episodes, which include:
Breakfast
Desserts
Entrees
Salads and sides
Snacks
The trailer video explains how the information equips you to make good choices for healthy weight loss. Also, the portion control system is factored in to optimize results.
With the 30-day free trial, you get new recipes weekly, holiday recipe planning videos, and how-to cook videos. Chef Bobby is also active on the blog. Learn more about FIXATE here
A Beachbar is a prepackaged grab-and-go food that has a low glycemic index (under 55); therefore, it is metabolized more slowly by the body and doesn't cause blood sugar spikes.
This is important because, according to glycemic index research and testing as reported on Beachbody, low glycemic food will help you feel satiated and less likely to eat additional calories and, therefore, contributes to weight loss.
Final Thoughts
So there you have it, another way to achieve your health goals and live a more energized life is to add in a nutritional supplement to your drinks.
Shakeology Boosts: Power Greens, Focused Energy, and Digestive Health are valued for the numerous, potent healthy benefits depending on which mixture works best for your body.
For example, feeling a suppressed appetite and more energized leads to losing weight and the Focused Energy Boost will assist you with that goal.
With the huge uptake in nutrients, your body will become nourished and overall functions will improve. Naturally, all elements of your life become enhanced as your body feels better.
Beachbody provides quality products, the three Shakeology Boosts, are offered at an affordable price, especially if you join the coaching program.
PICK OUT YOUR SHAKEOLOGY BOOSTS HERE
Sources