Lady Boss Lean is a nutritional shake powder made specifically for women. Marketed as an all-in-one solution, it is intended to fill the demands of women who are seeking nutritional supplements that offer comprehensive solutions to multiple weight management related issues.
The manufacturer of Lady Boss Lean presents the product as being suited for women who are seeking a weight loss aid that is effective and easy to prepare. This powder is formulated to increase metabolism, curb cravings, and generate a sense of satiety and fullness.
Continue reading this review to discover in detail whether Lady Boss Lean shakes would be a good fit for your weight loss goals.
What Is LadyBoss Lean Meal Replacement?
Lady Boss Lean is a powdered protein shake manufactured for women. It is one of six dietary supplements manufactured and marketed by LadyBoss Weight Loss.
It is intended to be used as an all-in-one nutritional meal replacement shake. According to the manufacturer, it was developed for women who:
Are constantly on the move and have difficulty in finding healthy meal choices
Do not eat enough throughout the day
Need some help in fending off food cravings
Lack the time to prepare six meals during the course of their day
What Kind of Shake Is LadyBoss Lean?
LadyBoss Lean comes in a dry powder form, which makes it easy to store at home or to take it with you when you are on the go.
LadyBoss Lean shake claims it can be used to:
Improve your metabolism
Boost your immune system
Improve digestive health
Assist in weight loss
As such, a Lady Boss Lean shake can be accurately described as a meal replacement, snack, and nutritional supplement all rolled into one.
Who Makes Lady Boss Lean?
Lady Boss Lean is manufactured by LadyBoss Weight Loss. The company was founded by Kaelin Tuell Poulin, an internationally-recognized weight loss expert and bestselling author.
In reviewing and evaluating Lady Boss Lean, knowing the full back story of the company and its founder has a greater degree of importance than usual.
Kaelin founded the company after successfully overcoming an eating disorder and food addiction. While this may seem anecdotal, in reality, it provides consumers of Lady Boss Lean with the reassurance that it is manufactured and marketed by someone who has been in their shoes.
Kaelin went through the struggle of dropping 65 lbs (29.5 kgs.). She also managed to keep the weight off while also setting a world record in the International Federation of BodyBuilding & Fitness. All of this was accomplished while starting a successful company in the process.
The direct participation of Kaelin in the running of Lady Boss — and in the development of LadyBoss Lean — provide credibility and trust along with inspiration. This is refreshing in an industry that usually focuses on hired spokespeople instead of those who have been in the trenches.
Some LadyBoss Lean meal replacement reviews neglect to mention the importance of the empathy that comes from the company's leadership towards their customers.
However, the fact that the corporate leadership of Lady Boss is held by a woman who has personally experienced the trials and tribulations of losing weight is powerful and makes for great marketing.
For some women, it lends a greater sense of credibility and legitimacy to the entire LadyBoss line of products.
So, yes. All other things being equal, knowing the full story of who is behind Lady Boss Lean, is important when you are considering using the product.
How Does LadyBoss Lean Work?
Lady Boss Lean works by providing your body with nutritional vitamins and proteins in a form that is easy to prepare, tasty to enjoy, and filling. This is very similar to other meal replacement shakes on the market.
LadyBoss Lean mainly works by recommending users to drink LadyBoss Lean three times a day. Thus, reducing your calorie intake and allowing you to lose weight.
The LadyBoss Lean ingredients, as we will further review later, play a small role in helping you lose weight by helping you feel full, providing several vitamins and minerals, and providing a few other nutrients that your body needs from a healthy meal.
Additionally, by only offering a single flavor (Vanilla Cake), it's is a light enough flavor that you can add extra calories by blending it with fruits, vegetables, juices, or other healthy ingredients.
How Do You Use Lady Boss Lean?
As a Shake or Smoothie
The manufacturer recommends that Lady Boss Lean be taken three times per day for optimal results.
Preparing a shake requires 6-8 oz (177-237 ml) of liquid. This can be plain water, almond milk, or another liquid.
You add a scoop of the Lady Boss Lean powder to the liquid and mix it thoroughly. The texture of the powder is such that you can use a shaker bottle if a blender is not available and still achieve a decently smooth consistency. However, a blender provides the best result.
In Baking
Unlike most powdered nutritional supplements, Lady Boss Lean's application is not limited to shakes and smoothies. It can also be used in baking. There are recipes for making healthy and flavor-packed cookies, brownies and waffles using Lady Boss Lean powder.
Because you can prepare this product in a variety of ways, it's easy to use no matter what time of day it is.  In the morning, it can be used for a breakfast shake — in the evening, it can be used to bake a batch of cookies. All of this is possible without the need to purchase different supplements.
What Are the LadyBoss Lean Ingredients?
While knowing what to expect from a health and dietary supplement is important, it is also essential to know how it achieves its results.
In the case of Lady Boss Lean, the company uses the term "science-based supplement" to describe its positioning in the marketplace. The company also states that "the ingredients in our products promote incredible results, not because we say so, but because science says so."

That may sound like a bold statement and honestly, it is. Using the words "Supplements Powered By Science" is a bit misleading because every meal replacement on the market can make the same claim as no supplement company would make something that is not proven to work.
Additionally, LadyBoss claims "EVERY SINGLE ONE of the active ingredients in the LadyBoss LABS product line have at least 3 PUBLISHED Scientific Research Articles attesting to their effectiveness."
As you will see in the LadyBoss Lean Ingredients below, there's nothing unique about the ingredients themselves as other meal replacement shakes use similar ingredients and therefore can also make the claim of having "at least 3 PUBLISHED Scientific Research Articles attesting to their effectiveness".
And finally, LadyBoss Lean ingredients have included several artificial ingredients in the past and although they have been reduced; LadyBoss still uses a few ingredients that many healthier meal replacement shakes are not using.
Lady Boss Lean Ingredients
Here's a complete rundown of the ingredients that can be found in Lady Boss Lean:
A complete vitamin and mineral profile. This includes vitamins A, C, and E-plus, among others. When used as recommended, the manufacturer states that it can replace the use of other multivitamin
Biotin. A water-soluble B Vitamin, it is essential for healthy hair, skin, and nails. A nice side-benefit of using Lady Boss Lean.
Premium grass-fed whey protein. Whey protein is the most water-soluble of proteins. This makes it easier for your digestive system to process. The whey protein used in Lady Boss Lean is non-GMO and rBGH hormone-free.
Digestive enzymes. Lady Boss Lean shakes contain prohydrolase digestive enzymes. These are essential in helping your body digest proteins for maximum nutritional effect. It also helps to minimize issues with bloating when consuming whey-based protein.
Sucralose. Better known to many as "Splenda," this artificial sweetener adds sweetness without the calories.
Maltodextrin. This is a food additive that helps Lady Boss Lean have a smooth texture while also enhancing its sweetness. It does so in a way that does not diminish your body's natural method for triggering the burning of fat and weight loss. However, maltodextrin has a glycemic index which spike your blood sugar. Those with diabetes should be cautious because of this ingredient.
Check out the LadyBoss Lean Nutrition Facts below:
What About Potential Allergies and Dietary Restrictions?
The special blend of Lady Boss Lean proteins and ingredients were formulated to aid your body in deriving the maximum benefit from the nutrients it provides.
To this end, it relies heavily on whey protein. This means that Lady Boss Lean contains lactose. This is important to know if you are lactose-intolerant or allergic.
Furthermore, the presence of lactose also means that it cannot be considered as part of a vegan diet.
Additionally, Lady Boss Lean is not Kosher-certified. And those with Diabetes should be cautious because of the use of maltodextrin.
What Is the Texture of Lady Boss Lean?
When mixed in a shaker bottle or a blender, the consistency of Lady Boss Lean is fairly smooth. Provided that you drink the shake immediately after preparing it, the smooth consistency holds.
When allowed to sit for a few minutes, however, some settling can occur, and this may result in a gritty taste.
When prepared in a blender, the frothing effect is enhanced. This allows for the finished shake to retain its smoothness for a longer period of time.
However, if you plan on mixing a large batch beforehand and keeping it in the refrigerator, the results would be disappointing.
Even when blended, the smoothness of the shake dissipates and becomes gritty after a few minutes. This is why it is best to prepare it right before you plan on drinking it.
When prepared with almond milk, the shake tends to be smoother than when prepared with plain water.
Also, when following the recipes that call for fruit, chocolate, peanut butter, nuts, and other solid ingredients, only a blender will provide the mixing power required to properly blend and fuse everything together.
The shakes made with these types of added ingredients also result in smoother and frothier creations. Those incorporating frozen fruit or ice are reported as being more refreshing, although not quite as filling.
Essentially, you can make a LadyBoss Lean shake as smooth, creamy, or refreshing as you crave by adjusting the added ingredients.
When adding ingredients, however, it is important to calculate how many calories they are adding to your serving so that you don't go over your calorie limit.
When used to create healthy baked snacks, its role is to replace or reduce the amounts of other ingredients such as flour and sugar. In terms of sweetness, baked snacks prepared with Lady Boss Lean have a sweet flavor that most people are enjoying.
The texture of some of the crispier creations, such as cookies, may seem a bit more brittle than you are accustomed to. However, at no time is the texture tough or hard to chew.
Also, just as with the blended shakes, baking with Lady Boss Lean does not add any bitter after taste to the finished product as other flour and sugar substitutes tend to do.
Used in baking, Lady Boss Lean provides you with an opportunity to continue enjoying some of your more traditional snacks in a way that is still healthy and conducive to weight loss.
What Flavors Does Lady Boss Lean Come In?
LadyBoss Lean comes in only one flavor — Vanilla Cake Flavor. Sometimes LadyBoss will release limited time flavors for example: Glazed Doughnut, Cookies & Cream, Brownie Batter, Toasted Cinnamon Cereal, Chocolate Peanut Butter Cup, and Strawberry Shortcake.
If you're disheartened by the prospect of only one flavor being available, don't worry. Lady Boss has come up with a creative solution that offers its customers a way to experience Ladyboss Lean shakes in an almost unlimited number of flavors.
They accomplish this by including a recipe book with 61 recipes for shakes and smoothies using the Lean product.
Through the multitude of options presented in this recipe book, not only will Lady Boss Lean users have a greater selection of choices in terms of flavor, but also in the health benefits derived from it.
The recipes include options for:
Vitamin-packed shakes
Refreshing tropical shakes
Dessert replacement shakes
Indeed, in offering only a Vanilla Cake Flavor, LadyBoss Lean does not limit its customers when it comes to flavor options. If anything, by relying on a neutral base flavor (that is delicious on its own) it also lends itself well to absorbing other flavors easily.
Which LadyBoss Lean Flavor Tastes Best?
When it comes to a preferred flavor from the Lady Boss Lean recipe book, that is difficult to answer. After all, the question is very subjective.
Suffice it to say that with 61 recipes, chances are that you'll find a flavor that you'll love.
Additionally, there is no reason to limit yourself to just 61. The recipe book can serve as inspiration for creating your own flavor of the Lady Boss Lean shake.
It is important to note that unlike other protein-based nutritional shakes, Lady Boss Lean never tastes bitter nor chalky. It always retains a gentle, understated sweetness that comes through no matter how it is prepared. There is never an aftertaste.
By being pleasant to your taste buds, it makes drinking Lady Boss regularly an enjoyable experience.
Who Should Use Lady Boss Lean?
Women who are currently overweight, are in the process of losing weight, or have lost weight and wish to keep it off would benefit the most from using Lady Boss Lean as it is a good basic meal replacement shake.
Here's how women in each of these circumstances would benefit from Lady Boss Lean:
Women who are currently overweight. By boosting your metabolism and helping you control your food cravings throughout the day, Lady Boss Lean provides a very effective way of jump-starting your weight loss journey.
Women who are currently in the process of losing weight. By being filling and easy to prepare, LadyBoss Lean is a practical way to replace meals and provide you with healthy meal choices even on the busiest of days.
Women who want to keep the weight off. Keeping the weight off after you lose it can be a tougher struggle than losing it in the first place. The versatility of Lady Boss Lean in providing tasty shakes, smoothies, and desserts as low-calorie options goes a long way in helping you to keep the pounds off.
Women who want to live a healthy lifestyle. By containing ingredients that improve your digestive health, boost your immune system, and provide you with healthy doses of proteins and vitamins, incorporating a Lady Boss Lean shake into your daily routine provides you with several nutritional benefits as well.
Basically, all women who are seeking a healthy lifestyle should use Lady Boss Lean if you're looking for a good basic supplement.
LadyBoss Lean was developed to make the path toward losing weight and keeping it off easier. Lady Boss Lean doesn't meet this goal by offering shortcuts, but by providing women with practical and healthy options to overcome the most common hurdles in reaching their health goals.
The main benefits include avoiding cravings, having access to healthy snack options, and — above all — finding a nutritional supplement that provides nutrients that are essential for stimulating your body's natural weight loss cycle.
LadyBoss Lean Pros and Cons
Here are the main pros and cons of Lady Boss Lean:
Pros
Easy to prepare. It is as easy as adding a scoop of powder to water.
Extremely portable. By coming in an easy to mix powdered form, you can take it with you anywhere. You can use it regularly whether you are at home, work or on the road.
Can also be used for baking healthy snacks. The fact that it can be used for more than just shakes and beverages is definitely a plus.
Wide variety of recipes available. The inclusion of 61 recipes helps in inspiring users to create their own flavors and variations. This makes consuming the product daily much more appetizing.
Protein comes from grass-fed non-GMO whey. This is among the healthiest protein sources available. It is also the easiest to metabolize.
Filling and satisfying enough to curb cravings or replace a meal. Unlike other supplements, Lady Boss Lean has been able to successfully create a shake powder that is genuinely delicious, and that really provides you with a sensation of fullness.
Cons
Only available in one flavor. While the purpose of having only one flavor is attributed to the fact that it allows users of the product to create their own flavor variations, at first glance, it might confuse and underwhelm new consumers of the product.
Shakes may become slightly gritty if not consumed immediately. This is less of a problem when an electric blender is used or when one of the recipes calling for additional thickening ingredients is used. However, consumers of Lady Boss Lean should be aware that it is best to consume it right after you prepare it for optimal flavor and presentation.
Incompatible with a vegan diet. Unfortunately, even though vegans are among the most health-conscious, the fact that Lady Boss Lean contains lactose makes it incompatible with a vegan diet.
May cause bloating and an increase in bowel activity. There is some customer reviews — although in the minority — which mentions that Lady Boss Lean shakes may cause slight bloating or an increase in bowel activity. These reactions are more common when you first start using the product and should wane over time. This may be due to the whey protein or the lactose that it contains.
Maltodextrin is high on the glycemic index (GI). By having a high GI, this shake may cause a spike in your blood sugar. It's safe to consume in very small amounts, but those with diabetes should be particularly careful.
Lack of transparency with LadyBoss ingredients. Unless you purchase a bag of LadyBoss Lean, you're going to find it difficult to find the Nutrition Facts on the product sales page. It is on their site here (on this page above), however it's not easily found and many consumers have complained about this.
Poor customer service. Several LadyBoss Lean reviews have stated ordering from their site with a monthly subscription only to have it very difficult to cancel. Often customers have called Customer Service only to get long wait times (up to an hour), no response, or have to complain multiple times before being removed from their subscription service.
Poor treatment of customers. Those who order from LadyBoss's official website are automatically placed into support group. When customers complain about poor Customer Service or question the Lady Boss Lean ingredients, LadyBoss administrators will delete the "negative" comments and often block the person from the group.
How Much Does Lady Boss Lean Cost?
So, what's the bottom line — what is the Lady Boss Lean Shake price per serving?
This is a fair question. After all, no matter how wonderful or effective a nutritional supplement is, if you can't afford to take it as recommended, it will have little value to you.
Fortunately, when you calculate the per-serving cost of Lady Boss Lean, it comes out to as low as $1.29.
That price is arrived at by using the best value available on the LadyBoss Store for purchasing Lady Boss Lean. This involves opting for the monthly "CLUB" plan. This includes a monthly supply of Lady Boss Lean, which consists of three bags of the product for $116.90. This is enough to take Lady Boss Lean three times per day for the entire month.
There are "CLUB" options, which include enough Lady Boss Lean for either two or one servings per day. These packages would bring the per-serving price to $1.39 and $1.65, respectively.
For those of you who do not like being tied down to monthly purchasing plans, the LadyBoss Store also offers the option of one-time purchases. You can purchase an individual bag of Lady Boss Lean for $59.95.
To avoid subscriptions and cancellation issues, you can Order LadyBoss Lean from Amazon Here
Remember, each bag provides you with 30 individual servings, so with the one-time purchase option, the per-serving price is just shy of $2.00.
Opting for the CLUB option, however, also brings with it added perks which some users of LadyBoss Lean might find beneficial.
Some of the added benefits include:
Free shipment every 30 days
A free bonus sticker or a mystery gift included with every batch
Sell out protection
You get early access to new flavors and formulas even if they are limited production releases
Priority-level customer service
Whether you opt for one of the CLUB plans or the one-time purchase option, the per-serving price of Lady Boss Lean is affordable.
If pricing is high on your list of factors in determining which nutritional supplement is right for you, you should also consider the collateral savings that come when using Lady Boss Lean.
For example, it can replace your current multivitamin, sugar and flour substitutes used in baking, and — when used as a meal replacement — the cost of a full meal.
Whatever your calculations, Lady Boss Lean appears to win on the pricing front.
Final Thoughts: Is LadyBoss Lean Worth It?
After fully looking over LadyBoss Lean, we have found the meal replacement shake to be more of a Average Jane meal replacement shake. It's simply a standard meal replacement shake that is being marketed very well as a "Woman's shake".
One main difference that other meal replacement shakes lack is the addition of biotin that helps with hair, skin, and nails.
What's most impressive with LadyBoss is their marketing and their cult like following because their ingredients are not remarkable. However, they have been  improving their ingredients and could one day offer superfoods in their products like other meal replacement shakes.
We also believe that LadyBoss is misleading people by stating on the product page: "Supplements Powered By Science" because it's a claim that any meal replacement shake can do as no company would use unproven ingredients.
Finally, LadyBoss recommends drinking LadyBoss Lean 3 times a day. If you're replacing that many meals with a meal replacement, you have to lose weight simply because you are taking in less calories. Thus, drinking any meal replacement will get you weight loss results from drinking it three times a day.
So, is LadyBoss Lean worth $60? I would say NO as other meal replacement shakes also offer super greens, probiotics, digestive enzymes, and whole food ingredients for a very similar price.
Click Here to LadyBoss Lean Price on Amazon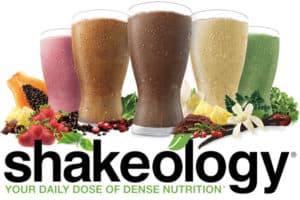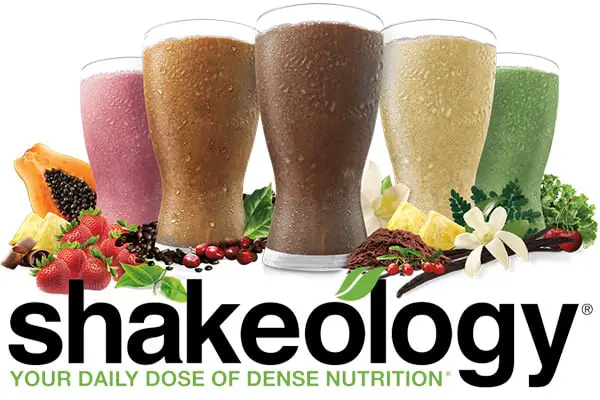 #1 Recommended Meal Replacement Shake
Our first pick is Shakeology because it's a complete power house nutrient drink that is truly made with whole-food superfoods.
Shakeology offers proteins, superfrutis & antioxidants, prebiotics & probiotics, adaptogens, supergreens & phytonutrients, and vitamins & minerals.
Sources