If you're serious about improving your health or an athlete looking to boost your performance to the highest level, it's important to invest in nutrition supplements and superfoods. One of the super greens powders that has gained popularity over the years for its health benefits is Athletic Greens. However, what is Athletic Greens, and how does it work?
Athletic Greens is an all-in-one health drink that contains ingredients that boost energy and promote gut health, cardiovascular health, immunity, and overall health. The product is a result of intense research and collaboration with doctors, scientists, and nutritionists.
In this review, we'll take a comprehensive look at Athletic Greens Ultimate Daily, including its ingredients, benefits, side effects, quality, taste, and cost. We'll also review some of its advantages and shortcomings. Let's get to it!
Athletic Greens Ultimate Daily Background
Athletic Greens was founded in 2010 and has been one of the most popular green superfoods since then. The company is based in Las Vegas but manufactures its Athletic Greens Ultimate Daily powder from its plant in New Zealand. The brand's products are created to help users maximize the potential of their bodies.
Athletic Greens has made quite a name for itself and is supported and endorsed by many athletes and personalities, including American entrepreneur and author Tim Ferriss. Tim Ferris, in his #1 New York Times Bestseller, The 4-Hour Body, describes Athletic Greens as his "all-in-one nutritional insurance."
Another prominent personality who has spoken highly of the product is professional athlete Dagmara Wozniak. Other mentions include performance psychologist Dr. Michael Gervais, and CEO and Founder of Spartan Race, Joe De Sena.
If you are wondering how Athletic Greens is being referred to as an all-in-one solution and why it's got such a solid reputation and endorsements from big names, continue reading to learn about the ingredients and health benefits of this product.
Athletic Greens Ingredients
Athletic Greens contains more ingredients than most greens powder in the market. In total, it contains a whopping 75 ingredients, with a single scoop claiming to provide you with 12 small servings of different vegetables.
Besides being rich in nutrients, Athletic Greens also provides your body with important probiotics and digestive enzymes to help your body break down and absorb the nutrients.
Athletic Green is gluten—and dairy-free and is suitable for paleo, keto, and vegan diets. It does not contain corn, peanuts, eggs, sucrose, dextrose, animal byproducts, GMOs, pesticides, herbicides, and preservative or artificial sweeteners.
Athletic Greens is transparent about all its ingredients, and you can find a full list of the ingredients, and formulation, and benefits on the company's website. However, there is no clear information on the dosage of each ingredient contained in the formula.
Here's a list of the ingredients at a glance. These ingredients can be broken down into four different categories. Here's a comprehensive breakdown of these ingredients.
Alkaline, Nutrient-Dense Raw Superfood Complex
Ingredients: Organic Spirulina, lecithin, organic apple powder, inulin, organic wheatgrass juice powder (leaf), organic alfalfa powder (leaf), organic chlorella powder, organic barley leaf powder, Carica papaya powder (fruit), pineapple concentrate, bilberry fruit extract, beet root powder, rosehip powder, carrot root powder, spinach leaf powder, cocoa bean polyphenol extract, grape seed extract, green tea leaf extract, licorice root powder, goji extract, ginger rhizome powder, slippery elm bark powder, kelp powder.
Athletic Greens Ultimate Daily is packed with dozens of superfoods that promote overall health, energy, and performance. One of the most important ingredients is Spirulina, which is packed with a host of vitamins and minerals that effectively lower cholesterol, control blood sugar, and protect body cells and tissues from damage.
It also contains wheatgrass juice powder, which has inflammation-reducing properties and can lower cholesterol, boost the immune system, lower blood pressure, improve energy levels, and treat specific diseases.
Several other health-boosting extracts in the super greens powder, including Bilberry extract, have been shown to reduce blood pressure, improve eye health, lower blood pressure, and reduce inflammation.
Beet root powder contains essential vitamins and important minerals and plant compounds for blood pressure control, inflammation reduction, and several other benefits.
Nutrient-Dense Natural Extracts, Herbs & Antioxidants
Ingredients: Alkaline pea protein isolate, citrus bioflavonoids extract, globe artichoke extract, citric acid, Rhodiola Rosea extract, Eleutherococcus senticosus root extract, Gotu kola extract, rosemary extract, milk thistle seed extract, alpha-lipoic acid, ashwagandha root extract, dandelion root extract, hawthorn root extract, beta-glucans, policosanol, co-enzyme Q-10, stevia.
This is one of the areas where Athletic Greens stands out above other super greens powder. It contains some powerful plant extracts, herbs, and antioxidants.
One of the most notable ingredients is alkaline pea protein isolate, a supplement obtained by extracting protein from yellow peas. It is a great source of protein and is easily absorbed.
It also contains ashwagandha root and Rhodiola Rosea extracts, which combine to reduce anxiety and stress and give you a clear, calm, and composed mind. They are effective for chronically stressed people.
Ashwagandha works by reducing cortisol levels, the stress hormone produced by the adrenal glands. It also increases testosterone levels.
Rhodiola Rosea helps to relieve stress, anxiety, fatigue, and improve overall mental and physical health.
Athletic Greens also contains milk thistle seed extract, a herb that has been used to treat liver and gallbladder problems and promotes their overall health.
Another important ingredient is artichoke extract, which is loaded with nutrients and has several benefits.
Digestive Enzymes and Super Mushroom Complex
Ingredients: Astragalus root extract, bromelain, burdock root powder, reishi mushroom powder, shiitake mushroom powder.
Athletic Greens also contains digestive enzymes that help your body break down and absorb nutrients and minerals and improve overall gut health.
Most notably, it contains reishi mushrooms, which has several benefits, including boosting the immune system. It may also have anti-cancer effects, according to some studies.
The other mushroom, the shiitake mushroom, is also known to boost the immune system and reduce blood cholesterol levels.
Dairy-Free Probiotics
Ingredients: Lactobacillus Acidophilus, Bifidobacterium Bifidum.
Another advantage of Athletic Greens is its addition of probiotics. Probiotics are live bacteria vital for gut health and to improve digestive system functions.
The probiotics in Athletic Greens are lactobacillus acidophilus and Bifidobacterium bifidum, which help your body absorb all the herbal extracts and minerals in this greens powder.
Essential Vitamins and Minerals
Athletic Greens contains vitamins A, C, E, B1, B2, B6, K2, and other vitamins. Each serving of Athletic Greens contains 420 mg of vitamin C, which is 700% of your Daily Value (DV).
You also get 334% of your DV of vitamin E as well as 367% of your DV of vitamin B12, 200% of your DV of thiamine, and 118% of your DV of vitamin B2.
Apart from these vitamins, a serving also gives your 100% DV dose of biotin, folate, zinc, and niacin. It also provides you with a healthy dose of magnesium, phosphorus, pantothenic acid, copper, calcium, potassium, chromium, selenium, and manganese.
These vitamins and minerals combine to give you improved eye health, stronger bones, nails, and teeth, better cognitive performance, improved skin health, and better immune system function.
Check out the Athletic Greens Supplement Facts below for more details:
Athletic Greens Health Benefits
Based on the list of ingredients, Athletic Greens has several benefits. Below are some of the health benefits it promises its users.
Stronger Immune System
These days, when everyone is conscious of their health and taking it seriously. One of the most important things to keep you healthy is your immune system. The stronger your immunity, the easier your body resists diseases.
Athletic Greens contains ingredients that are known to boost the immune system. Such components include wheatgrass juice powder, reishi mushroom, and shiitake mushroom, among others.
Vitamins and minerals play an essential role in the health of body cells; their health translates to the whole body's well-being. Athletic Greens contain these nutrients that boost the immune system. Some of them are vitamins C, D, E, and B-vitamins.
Zinc, an essential mineral in the building of immunity, is included in Athletic Greens. This mineral has been in use as a supplement for a long time. It is combined with another super-nutrient, vitamin C, to help produce white blood cells and keep them healthy.
You can be sure of your immunity soldiers' strength when you take Athletic Greens; not only does it contain zinc, but it also contains zinc citrate, which provides you with zinc and citrate when digested. It provides the additional benefit of keeping your stomach health intact.
Rosehip powder, another ingredient in Athletics Green, is also an excellent source of vitamin C. It helps strengthen the body's immunity.
Lowers Cholesterol
One of the most significant sources of worry in our health today is the cholesterol levels in our body. Unlike before, we now check out the nutritional information on everything we consume.
If you can't afford to allow a harmful cholesterol level in your system, take Athletes Greens to keep it down. Some of its ingredients are why you should use it to eliminate the extra cholesterol in your body.
Athletic Greens Ultimate Daily contains Spirulina, a blue-green alga capable of reducing the level of bad cholesterol and increasing good cholesterol in the heart. It also prevents bad cholesterol from undergoing oxidation, thus preventing the development of heart disease.
Another Athletic Greens ingredient that possesses the cholesterol reduction property is wheatgrass. It is known as a potent cholesterol reducer.
A combination of these two ingredients makes Athletic Greens an effective and remarkable cholesterol reducer.
Other ingredients such as beetroot powder, reishi mushroom, and shiitake mushroom can also reduce cholesterol and promote heart health.
Lowers Blood Pressure
Wheatgrass is the main ingredient in Athletic Greens that lowers blood pressure. It contains a chlorophyll molecule that resembles hemoglobin. This helps increase the blood cells in the body and puts blood pressure in its normal state. It also aids in blood circulation. One should expect that, as it also helps reduce heart cholesterol levels.
Beet root powder, gotten from beet root, is packed with vitamins and minerals. One of its many health benefits is that it helps reduce blood pressure. It does that through the nitrates it contains. Plus, it contains zinc and many other minerals and vitamins, providing the body with other benefits.
A combination of these two superfoods will reduce your blood pressure to give you improved health and well-being.
Controls Blood Sugar
Losing weight and reducing your body's cholesterol levels are some of the recommendations for people with diabetes. Athletic Greens, as stated earlier, aids in achieving all of them. This makes it a suitable supplement for anybody with diabetes.
Ingredients such as Spirulina and wheatgrass also aid in the regulation of blood sugar. The wide array of natural fruits and vegetable extracts and sources of numerous minerals and vitamins, included in the Athletic Greens ingredients are beneficial to a person with diabetes.
It also helps to replace sweetened drinks such as juice, soda, and energy drinks to better control your blood sugar should you need to.
Improves Energy Levels
It takes more than staying disease-free to be healthy. If you have been free of sickness but feel faint, tired, or even uninterested in doing certain things you used to enjoy doing, you're a few steps behind from complete health.
Athletic Greens improves your energy levels by providing your body with nutrients such as vitamin B to convert energy in your food into energy (ATP) usable by cells. The human body is not equipped to store these vitamins despite its need for it when under stress.
Athletic Greens provides your body with these vitamins and, consequently, makes energy available to your cells.
Other nutrients that help your body produce energy include CoQ10 (Coenzyme Q10), Alpha lipoic acid, and many more.
Ashwagandha boosts testosterone levels, and consequently, energy levels in humans.
Beet powder contains nitrate, which aids blood flow and oxygen delivery. This aids fast nutrient delivery to cells, allowing them to produce energy efficiently.
It also contains Rhodiola, which is an adaptogen that reduces mental and physical stress.
Better Digestion and Gut Health
You must have felt the inconvenience that comes with a disturbed gut. This minute it feels bloated, the next, it rumbles like you are hungry. At other times, you belch, and the smell that escapes your mouth disgusts you.
Indigestion stops being your concern when you start to consume Athletic Greens because it contains digestive enzymes gotten from papaya and pineapple. They aid in the digestion of protein.
It also contains probiotics, Lactobacillus acidophilus, and Bifidobacterium, which help promote the digestion of food materials and the absorption of nutrients by the intestine walls. These probiotics are maintained in the gut by inulin, which is a prebiotic.
Promotes Mental Health
Athletic Greens contains ashwagandha root and Rhodiola Rosea extracts that reduce stress, anxiety, depression, and other common mental health problems.
Taking a scoop of Athletic Greens every day will help boost your energy and improve your overall mental health.
Athletic Greens Side Effects
Athletic Greens does not contain any ingredients that can cause adverse side effects.
It contains no synthetic drugs, stimulants, artificial additives, or side effect-causing plant extracts. Also, most users have reported no side effects after taking Athletic Greens powder.
However, people with certain allergies may find it unsuitable for them. We recommend reading the ingredients label carefully to ensure none of them can trigger your allergies. You may also need to contact Athletic Greens directly if you have any concerns about their ingredients.
Some users have also reported bloating, bowel movement, digestive discomfort, and cramps after using Athletic Greens. However, this can be due to improper or excessive use of the product. Since each person is different, we also suggest talking to your doctor if you're not sure about this product.
How Does Athletic Greens Taste?
Athletic Greens is one of the best-tasting super greens powders out there. While most greens have a chalky, bitter, or earthy taste; Athletic Greens has a mild and pleasant sweet taste, which is complemented by the addition of pineapple, vegetables, vanilla, and papaya flavors.
Unlike other products that try to improve their greens' taste by adding sugars and other sweeteners, Athletic Greens is completely natural, with no artificial sweeteners. While it won't taste like a chocolate milkshake, it is way better than other super green supplements.
However, there are a few people who have not enjoyed the taste of Athletic Greens. Here are a few ways to make the taste better if you find yourself here. Try mixing Athletic Greens with the following:
Squeeze of lemon with cold water
Plant-based milk
Coconut water
Juice (try equal parts apple juice & water)
Smoothie (blend: 8oz plant-based milk – 1 scoop of Athletic Greens – 1 banana or 1/2C frozen berries)
Mix it up by adding spinach, avocado, or cacao
Athletic Greens Dosage
As with most supplements, the amount to use will depend on your specific needs. In most cases, a tablespoon or two is the recommended dose (12 g).
A serving is enough to provide you with all the minerals and nutrients you need to get your day started. However, if you're an athlete or someone with nutritional deficiencies, you may consider taking two servings.
Athletic Greens is best taken in the morning on an empty stomach. After drinking the juice, it is recommended that you avoid eating or drinking anything else for a few hours so that your body can fully absorb the nutrients.
Avoid coffee or caffeinated products in particular, as they can make it difficult for the body to absorb some of the nutrients and vitamins in the juice.
How Much Does Athletic Greens Cost?
With the number of nutrients that Athletic Greens contains, it will be a surprise if its price is not more than its competition. You can buy Athletic Greens anywhere. The company controls the price, so you're not likely to be ripped off your money. If you opt to buy from the company's official store, you can choose either the subscription or trial offer.
Unlike other nutrient supplement products, you can purchase Athletic Greens on a subscription basis. You register to get your supply every 30 days. The pouch, 360 grams (12.7 oz)  in weight, when used according to the suggested one scoop per day, contains 30 servings. That should last you for a month when you will get another supply. The pouch sells for $97 for a one-time purchase.
However, the option to subscribe to a steady supply will cost you $77. That's a massive $20 savings on cost. There is an issue, though. The re-sealable pouch needs to be put in a refrigerator once it is opened. So, you will have to purchase the Travel Packets if you plan to use this product as a supplement on the go.
Travel Packs do not require refrigeration. There are small sachets that contain a single serving of Athletic Greens powder. Each sachet serves you for a day until all 30 are exhausted. For a one-time purchase, it costs $107, and you will be saving $20 if you subscribe to this.
It is worth knowing that these prices do not include the shipping fees, and you will have to pay it separately. However, you have control over how and when you want your product delivered.
You also have the freedom to cancel or change your subscription at any time should you get it with the Monthly Subscription.
Athletic Greens also gives you a 60-day money-back guarantee in case you are not satisfied with the product. This is a customer-first approach and is a rare thing to come across in the supplements market.
ORDER ATHLETIC GREENS ULTIMATE DAILY HERE WITH AMAZON
Pros and Cons of Athletic Greens
Having reviewed how Athletic Greens stacks against other products in its class, we'll investigate its strengths and weaknesses. Below, we've highlighted the pros and cons of Athletic Greens.
Pros
It is loaded with nutrients: The nutrient density of Athletic Greens is undeniable. It contains a large number of nutrients in just one scoop of its powder. That is way fewer calories for more nutrients when you consider how much food you have to eat to get those nutrients.
Variety in ingredients: It contains more than 75 different ingredients, some of which you may have never heard of. What's more impressive is that each of these ingredients provides more than one health benefit.
Ingredient transparency: All the 75 ingredients are on the product's label, so you're sure of what you're putting in your body.
Athletic Greens is NSF Certified: Becoming NSF certified is an exhaustive process that includes strict analytical and microbiological testing on every batch of Ultimate Daily, including testing and verification on each one of the 75 ingredients. NSF Certification also requires meeting rigorous standards of testing and transparency with manufacturers and suppliers, annual quality audits at every location in the manufacturing process and annual label audits for accuracy and efficacy.
All-round health benefit: The ingredients used in making Athletic Greens are mostly herbs with prophylactic and therapeutic properties. They cater to different bodily needs and improve the health of its users. Diabetes, ulcer, cardiovascular problems, inflammation, and immunity strengthening are some of the possible health problems it helps manage and fix.
Suitable for everyone's consumption: Regardless of your age, gender, or diet (gluten-free, dairy-free, paleo friendly, keto friendly, vegan friendly, low allergen and <1g of sugar per serving) preference, Athletic Greens is suitable for you.
Taste: Unlike most super greens powders, Athletic Greens taste wonderfully well. One would expect it to have a grassy or even earthy taste with its powder's fineness, but it has a smooth sweet flavor. It also combines well with water and smoothies.
Cons
Price: Its biggest let down is the price. For 30 servings, it is pricey, compared to other superfood supplements in its class. Considering the fact that there are only 30 servings in a container, that's $3.23 per serving, making it one of the more expensive superfoods. Even if you buy the subscription, that still works out at $2.57 per serving. It is even costlier if you're purchasing Athletic Greens outside the United States.
Vitamin C overload: Athletic Greens contain 700% of the recommended vitamin C daily intake in one scoop. That could have been used to provide other important nutrients.
Need for refrigeration: Unless you can afford the more expensive travel packs, you'll have to refrigerate it so that it doesn't go bad. This can be a problem if you're constantly on the move.
The powder is too fine: The powder is too fine, so opening the pack can be a mess, especially when it's still full.
It contains some unimportant ingredients: While Athletic Greens contains some great ingredients, it also contains some unnecessary plant matter, which has never been scientifically proven to improve health or performance in any way. Also, it is not clear how each ingredient in the product is dosed.
Is Athletic Greens Worth It?
Yes. It is worth every penny it costs. It is a solid super greens supplement that combines many natural ingredients into one pack, and provides all essential nutrients in one scoop is a fantastic feat.
The health benefits that accompany its consistent use saves you a ton of money and worry concerning your health.
Its price per scoop is low, considering the nutrients you get compared to the number of fruits and veggies you will need to consume to get the same nutrients.
Athletic Greens Alternative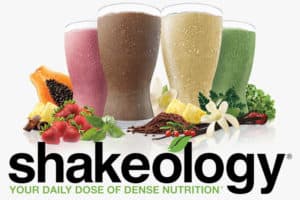 While my personal favorite Super Greens shake is SuperGreen Tonik, Athletic Greens is in another level by providing more nutritional groups.
The next level up to Athletic Greens would actually be my next favorite shake on the market, which is the Beachbody Shakeology shake.
Shakeology offers several of the same ingredients as Athletic Greens, plus several more nutrient groups. This includes:
Protein
Superfruits & Antioxidants
Prebiotics & Probiotics
Adaptogens
Supergreens & Phytonutrients
Vitamins & Minerals
If you're looking for a premium shake, Athletic Greens is there and then Shakeology takes it one step further. Plus, Shakeology offers several more flavors that are tastier than Athletic Greens.
Check My Beachbody Shakeology Review Here For More Information
Conclusion
Athletic Greens is a great supplement that contains numerous nutrients, vitamins, and minerals. It contains a massive 75 ingredients, each providing your body with different benefits. Athletic Greens is suitable for people on different diets, including paleo, keto, and vegan, and it contains no GMOs, preservatives, or artificial sweeteners and has no known side effects.
From a health-benefit standpoint, Athletic Greens is one of the best super greens supplements in the market. It boosts the immune system, lowers cholesterol levels, reduces blood pressure, controls blood sugar, improves energy levels, reduces stress and anxiety, and promotes digestion and gut health.
Although Athletic Greens may be considered expensive, remember that any investment you make toward your health and well-being is worth every penny.
ORDER ATHLETIC GREENS ULTIMATE DAILY HERE
Sources