Containing only 90 calories per serving, 310 Shake is a meal replacement shake intended to be used as a weight loss and nutritional aid. It is designed for both men and women seeking a healthier lifestyle.
310 Shake is a meal replacement shake that is formulated with plant-based proteins. It is manufactured and marketed by the health and wellness company, 310 Nutrition. It is marketed as being gluten-, soy-, sugar-, and dairy-free.
If you are considering taking a meal replacement shake for the first time — or if you are looking to replace your current brand — 310 Shake may seem like a good option for you. Read on as we examine its ingredients and how it is meant to work.
What Is 310 Shake?
310 Shake is a multi-purpose nutritional shake mix. It comes in a powdered form and is meant to be prepared one serving at a time by mixing the powder with your choice of liquid.
The manufacturer of 310 Shake, 310 Nutrition, markets it primarily as a meal replacement shake. However, it also touts its ability to:
Help boost your metabolism
Suppress hunger and cravings
Supply your body with the daily dose of nutrients it needs
Enhance your energy levels
Aid in weight loss
Also, the manufacturer fosters an online community support group for those individuals using the 310 meal replacement shakes and other 310 Nutrition products. This is intended to create a feeling of comradery and support among its users.
What Kind of Shake Is 310 Shake?
If you take a casual look at the 310 Shake mix, it will appear that — in terms of preparation and intended use — it is very similar to other weight loss shakes on the market. However, if you take a more analytical approach, you will find that it comes with a twist.
Yes, the 310 shake is similar to other meal replacement shakes in that it contains proteins, fiber, and nutritional supplements.
Fiber is used to help you achieve fullness and avoid cravings.
Protein is used to promote the development of lean muscle and increase your metabolism.
Nutritional supplements are formulated so that you receive your daily requirements of vitamins and minerals to help you sustain your energy levels and maximize your weight loss results.
For anyone who has taken meal replacement shakes in the past, this will sound fairly routine.
Other 310 Shake reviews make mention of this degree of commonality that 310 has with its competitors and use it as an excuse to avoid probing further into the product. They dismiss the 310 Shake as another meal replacement shake in the health and wellness market.
However, if you read 310 Nutrition's claims more carefully, you will notice that the company distinguishes the 310 Shake from other meal replacements in two key ways:
It relies solely on plant-based proteins. The majority of other meal replacement shakes derive their protein — in part or in whole — from whey.
It is sugar-, gluten-, soy-, and dairy-free. Other shakes may be free of one or two of these ingredients, but 310 Shake is one of the few that avoids all of them.
We will examine how these differences in the 310 Shake formula affect how it helps individuals achieve weight loss in greater detail when we analyze its ingredients further below.
As far as usability, the 310 Shake is intended to be used daily. It is formulated to be fast and easy to prepare, even when you are on the go.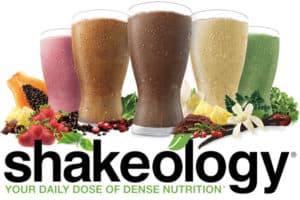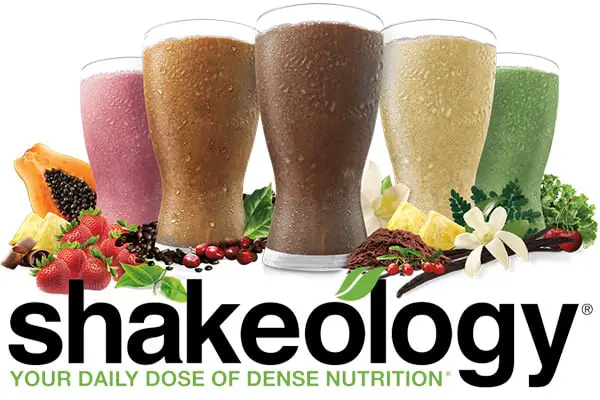 #1 Recommended Meal Replacement Shake
Our first pick is Shakeology because it's a complete power house nutrient drink that is truly made with whole-food superfoods.
Shakeology offers proteins, superfrutis & antioxidants, prebiotics & probiotics, adaptogens, supergreens & phytonutrients, and vitamins & minerals.
Who Makes 310 Shake?
The 310 Shake is manufactured by 310 Nutrition. It is a health and wellness company that was founded in 2012 and is based in Las Vegas, NV.
In addition to the 310 Shake, it also manufactures other health products such as nutritional lemonade mixes, a varied line of vitamins and supplements, detoxifying teas, and health-related accessories.
The company's founder, Tim Sharif, is its current CEO. While this may seem like a minuscule point, for those who find comfort in the continuity of a health company's mission, you will find solace in knowing that the founder continues to have a key role in the operation of the company.
As of 2020, 310 Nutrition boasts on its company website that it has sold over one million products and that it has grown to over 50 employees.
In terms of how 310 Nutrition handles customer support, an examination of customer support requests found online indicates that the company is quick to respond and to resolve issues and concerns from its customers. It has been an accredited member of the Better Business Bureau (BBB) since 2012 and holds a highly reputable "A-minus" rating with that organization.
How Does 310 Meal Replacement Shake Work?
The 310 Shake works by being used primarily as a replacement for one or two regular meals per day.
To overcome one of the biggest hurdles that individuals using meal replacement shakes face — that of being consistent with its use — the 310 Shake was formulated with the following characteristics:
Ease of preparation. The powder can be mixed in a blender, shaker bottle, or with a spoon in a glass.
Long shelf life. By being a dry product, it is easy to store and transport. It also ensures that you always have a supply on hand.
Desirable taste. With eight flavors available, it allows individuals to avoid getting "bored" with the same flavor day after day.
Being filling. With 5 grams (0.18 ounces) of fiber per serving, it genuinely satisfies your hunger, meaning that you can actually look forward to drinking it in place of a meal.
Provided that you use the product consistently as intended, the 310 Shake's formula of proteins, fiber, and nutrients will set you on the path toward natural and sustainable weight management.
The process revolves around the following steps:
Lowering your caloric consumption. Containing only 90 calories per serving, when used to replace one or two of your regular meals per day, it is an easy way to lower your caloric intake while still satisfying your hunger.
Increasing your metabolism. With its combination of fiber and protein, 310 Shake allows your body to increase its metabolic rate naturally. This results in faster weight loss.
Meeting your nutritional requirements. By meeting your body's nutritional requirements, it ensures that you will have the energy to remain active — an important ancillary factor in losing weight and keeping it off.
Improving your digestive health. Full of probiotics, 310 Shakes contributes to the health of the good bacteria in your digestive tract. This results in improved digestion, an improvement in nutrition absorption, the breakdown of fats, and in the development of lean muscle tissue.
How Do You Use 310 Shake?
If you are using the 310 Shake for weight loss, the manufacturer recommends that you use it to replace two of your day's regular meals.
Based on comments from those using the product, having a 310 Shake in place of breakfast and lunch is the most common choice. However, you may use it to replace a different combination of meals and still achieve the desired results. Remember, consistency is the key — whatever is most practical for you.
Basic Method for Preparing a 310 Shake
The simplest method for preparing a 310 Shake involves adding one scoop of the powder to 8-12 ounces (237-355 ml) of plain water. If using a shaker bottle, shake vigorously for approximately one minute. You can also use a blender for faster and frothier results.
It should be noted that this method of preparation yields the lowest number of calories per serving — 90 calories.
Flavor-Enhanced Methods for Preparing a 310 Shake
Any of the 310 Shake flavors can be prepared with water results in a tasty drink, there are options for adding different flavor variations and thickness to the final product.
Keep in mind that once you add other ingredients to your shake, the number of calories per serving will increase. However, as long as you keep the total caloric content below 400 calories, you are still deriving the intended purpose of a meal replacement shake.
Substitute water for almond milk. By using almond milk, the consistency of the shake will be slightly thicker, even when prepared in a shaker bottle. If you do not have a problem adding dairy to your diet, you can also use dairy milk for this purpose.
Substitute water for fruit juice. Using fruit juice will not add as much frothiness as using milk, but it will result in a sweeter shake.
If using a blender, add ice or frozen fruit. Adding either of these ingredients will result in a shake that is colder and more refreshing. It also adds volume making for a richer drinking experience.
Add coffee. For those who want a caffeine boost, you can add a tablespoon (15 grams) of instant coffee or a shot of prepared espresso to the mix.
Add yogurt. For the thickest and creamiest shake, add yogurt before blending. Replace approximately one-quarter to one-half of the liquid with yogurt for the best results.
Blend in fresh fruits, vegetables, seeds, and other thickening agents. To "up" your flavor-enhancement game, you can add your favorite fresh fruits, vegetables, seeds, and other ingredients, such as peanut butter or other nut butter. No need to limit yourself to the cliche choices of bananas and strawberries. You can even add some oatmeal.
In terms of lending itself to creating your unique blends, the 310 shake is very conducive to this end.
ORDER 310 SHAKE HERE ON AMAZON
What Are the Ingredients in 310 Shake?
To best appreciate the combination of ingredients — and how they contribute to your weight loss goals — it is best to analyze the 310 Shake ingredients in groups.
310 Shake Fiber
Each serving of a 310 Shake contains 5 grams (0.18 ounces) of dietary fiber. Compared to other meal replacement shakes on the market, there are options that contain more.
However, it should be noted that 310 Shake contains a blend of fibers that are optimized to generate a sensation of fullness without making you feel needlessly weighed down or bloated.
More importantly, the 310 Shake formula included fibersol-2. This is a soluble dietary fiber that has been proven clinically to reduce feelings of hunger and promote satiety —the feeling of being satisfied with what you ate.
Also, the dietary fiber in the 310 Shake is chosen to provide individuals with an optimal solution to keeping their digestive processes regular and maximizing the removal of toxins.
310 Shake Proteins
One of the key selling points of the 310 Shake mix is the fact that it is formulated using only plant-based proteins. 310 Nutrition calls its proprietary blend of these proteins the "Tri-Plex" blend.
Each serving of 310 Shake contains 15 grams (0.53 ounces) of this blend. It is composed of the following proteins:
Pea Protein. Derived from yellow peas, it contains nine essential amino acids that your body cannot produce on its own. It contributes to weight loss, muscle mass, and heart health.
Hemp Protein. Derived from hemp seeds, it is one of the most digestible plant-based proteins. It is full of healthy Omega-3 fatty acids.
Brown Rice Protein. This plant-based protein is very effective at keeping your insulin levels in balance. This helps in preventing spikes, which may otherwise trigger fat storage. The thermic effect of brown rice protein also helps you to burn more calories during digestion.
Probiotics
Probiotics are healthy microorganisms that your digestive system needs to ensure optimal digestive health.
Each serving of 310 Shake contains one billion colony-forming units (CFUS) of Lactobacillus Acidophilus. This type of healthy bacteria has been cited as helping in weight loss, nutrient absorption, lowering cholesterol, and bolstering your immune system. All factors that contribute to healthy weight management.
Vitamins and Minerals
310 Shake contains 20 vitamins and minerals. Each serving has approximately 30 percent of the daily recommended value for these nutrients. This means that two 310 Shakes per day, in combination with a healthy regular meal can provide you with the nutrients you need for healthy living.
The list of nutrients includes:
Vitamin A
Vitamin C
Vitamin D
Calcium
Iron
Iodine
Magnesium
Superfood Greens
To increase its antioxidant properties and boost its nutritive content, 310 Shake includes a proprietary blend of superfood greens. These are derived from:
Barley grass powder
Organic broccoli
Organic maca root
Organic cracked cell chlorella
Beet juice
A Whey-Based Option
While 310 Shake is marketed with a focus on it being a meal replacement with a plant-based protein formula, there is a 310 Nutrition shake variant that is made from whey-based protein.
Also marketed under the 310 Shake label, it substitutes the company's proprietary plant-based protein blend for one which is made from whey protein isolate, whey protein concentrate, and milk protein concentrate.
The whey-based version of the 310 Shake comes only in a vanilla flavor. Also, being derived from whey, it contains lactose — something to consider if you are lactose intolerant.
310 Nutrition does not explain why it adds this single-flavor option to its product line. It is not predominantly mentioned, and unless you were looking for it, you may not even come across it when ordering 310 Shake powder.
That being said, for those individuals who prefer whey-based protein — or those who are involved in strenuous resistance exercise regimens — the whey-based option has its upside.
Some studies indicate that for muscle recovery and growth following targeted strenuous exercise, whey-based protein may be superior to plant-based protein.
For those seeking a meal replacement shake solely for weight reduction and who are not involved in weight lifting or other intense muscle-building activities, the plant-based formula of the 310 Shake is more than sufficient for your requirements.
What Texture Does 310 Shake Have?
The texture that you can expect from a 310 Shake depends on whether you used a hand shaker or a blender to prepare it.
When using a hand shaker, the result has been described by some users as slightly gritty. In testing, we were able to confirm that 310 Shakes prepared with plain water in this way are noticeably gritty — especially in the final sips of the serving. It, however, does not leave an undesirable sensation in your mouth when you are finished.
To prevent this type of grittiness, it is recommended that you use almond milk or dairy milk as your mixing liquid. When prepared in a hand shaker, the grittiness is still present, but it is far less noticeable. Some individuals don't even detect it at all. Using a blender eliminates this issue.
If you want to obtain the thickest and creamiest 310 Shake possible, then you should incorporate fresh or frozen fruit and yogurt.
What Flavors Does 310 Shake Come In?
310 Shake comes in nine flavors:
310 Organic Chocolate Shake
310 Organic Vanilla Shake
310 Organic Salted Caramel Shake
310 Organic Unflavored Shake
310 Shake Chocolate
310 Shake Salted Caramel
310 Shake Vanilla
310 Shake Mocha
310 Shake Toasted Coconut
The best tasting 310Shake flavor is the 310 Shake Chocolate with 310 Shake Vanilla and 310 Shake Mocha following close behind.
However, all 310 Shake flavors have a quality that is recognized by the majority of people as being "tasty," In general, the flavors are described as being genuine to that which they represent. In other words, vanilla tastes like vanilla, chocolate tastes like chocolate, etc.
None of the flavors have any sort of bitter after taste. Despite not containing any sugar, most individuals describe the 310 Meal Replacement Shake as being satisfactory when it comes to sweetness.
Some who expressed a preference for preparing the mix with plain water, do mention that adding a small amount of your favorite artificial sweetener goes a long way in enhancing its sweetness.
Lack of Availability of Flavors
A point of contention that is found on some 310 Nutrition reviews is that not all of the flavors are always available for purchase.
Upon further investigation, we found that there is a grain of truth to this criticism. 310 Nutrition gives preference to customers who have registered for its auto-delivery subscription plan. They get the first choice in the flavors that are in stock. Therefore, on a few occasions, it may happen that customers paying regular prices will find their preferred flavor out of stock.
By leveraging the long shelf life of the 310 Shake mix and buying in bulk, or registering for the auto-delivery subscription, this issue can be neutralized.
Who Would Get the Most Out of 310 Shake?
As a meal replacement, both men and women can derive benefits from the 310 Shake. It provides you with a low-calorie option for replacing regular meals. By using it to replace two meals per day, the 310 Shake can be very effective at helping you to lose weight faster than without it.
By using it to replace one meal per day, 310 Shake is very effective at helping you to keep the weight from returning.
For those individuals who do not identify weight management as their primary concern, the 310 Shake is still useful. As a nutritional supplement, it contributes to keeping your body in optimal health while also improving your digestion, aiding with muscle recovery, bolstering your immune system, and lean muscle development.
Pros and Cons of 310 Shake
Here are a few of the pros and cons of the 310 Shake meal replacement…
Pros
Easy to prepare. Add a scoop of powder to liquid in a blender or shaker bottle.
Available in several flavor options. You can also blend in your favorite ingredients.
As low as 90 calories per serving. Low in calories but still satisfying and filling.
Sugar-, gluten-, dairy-, and soy-free. Makes it suitable for those who are lactose intolerant or on vegan diets.
Long shelf life. Convenient so you can buy in bulk and never run out.
A large community of users. Great for mutual support and recipe ideas.
Good customer support. 310 Nutrition responds quickly to any issues
Cons
It would be nice if the fiber content were higher. At 5 grams per serving, it is in the mid-range for fiber content compared to other meal replacements.
The whey-based options are not regularly available.
When prepared with plain water, it can be slightly gritty. Easily solved by using milk and adding other ingredients.
All flavors may not be available all of the time without a subscription. Those with auto-delivery subscriptions get a preference for flavors that are in stock.
Is 310 Shake Affordable?
310 Shake is available in 14- and 28-serving bags. The smaller bag has a regular price of $39. The larger bag has a regular price of $68. There is also the option to purchase a 24-pack of individual serving "on-the-go" packets for $69.99. The latter comes packaged as a variety pack, including the flavors Chocolate, silky-sweet Vanilla, and blissful Salted Caramel.
The most affordable cost per serving comes from the large 28-serving bag — at $2.26 per serving.
Even when running the numbers for the smaller 14-serving bag and the 30-count variety pack, the per-serving price is still well below $3 — $2.79 and $2.80, respectively. In terms of price point, the 310 Shake can be accurately classified as affordable.
Ways to Make 310 Shake More Affordable
As affordable as the regular price for 310 Shake is, you can lower it further. This requires signing up for 310 Nutrition's subscription package. This provides you with a 25 percent discount. The per-serving price would then be $1.70.
The company also offers free shipping on orders over $99.
Does GNC Sell 310 Shakes?
GNC does not sell 310 Shakes. While it does offer nutritional shakes that are marketed as having similar results as the 310 Shake, none offer the complete combination of attributes found in 310.
Only 310 Shake offers you a meal replacement option that is sugar-free, which is made with plant-based proteins and fiber, and that has only 90 calories per serving.
Where Can I Buy 310 Shake?
It may be possible to find 310 Shake on some online marketplaces. However, these are usually resellers. The best price — and the only way to ensure the quality of the product and timely delivery — is to purchase 310 Shake directly from 310 Nutrition.
Final Thoughts
By focusing on what makes 310 Shake different from other meal replacement powders on the market, it becomes easier to see its value proposition.
Being formulated with a proprietary blend of plant-based proteins and fiber, it offers individuals seeking an alternative to whey-based shakes a very good option. Add to that the amazingly low 90 calories per serving, and it becomes clear why the 310 Shake merits your consideration.
ORDER 310 SHAKE HERE ON AMAZON
Although 310 Shake from 310 Nutrition is a great meal replacement shake and better than many meal replacement shakes that have been reviewed on this site, there's still a better shake on the market if you're interested.
If you're interested in a total health shake that can easily replace many of the nutritional supplements that you are currently taking, then you should check out the Beachbody Shakeology.
Shakeology is a nutrient dense shake that has stood the test of time and continues to improve in superior superfoods from around the world. Plus, Shakeology comes in an array of flavors in both Vegan and Whey options.
And as part of "Your Daily Dose Of Dense Nutrition", the Shakeology shake includes: Protein, Superfruits & Antioxidants, Prebiotics & Probiotics, Adaptogens, Supergreens & Phytonutrients, and Vitamins & Minerals.
Just another shake to consider to help you reach your nutrition goals.
Sources