When it comes to meeting your health and fitness goals, you have many options to choose from these days. There are many ways to get started improving your fitness, from traditional gym memberships to subscription streaming services like Beachbody on Demand. Beachbody on Demand has become increasingly popular, but is it better than a gym?
Beachbody on Demand is superior to a Gym Membership because it's cheaper, gives nutrition guidance, lets you connect with others, saves you time on traveling, is continually being updated, and offers a large array of workout programs that will allow you to find one you'll love.
In the rest of this article, I'll share with you the pros and cons of both a Beachbody on Demand subscription and a traditional gym membership. I'll also discuss what both of these options have to offer so that you can make the best decision for yourself to meet your fitness goals.
Beachbody on Demand vs. Gym Membership
When it comes to choosing between an online, at-home workout program and a gym membership, the final decision is a personal one. However, in order to make the best choice for you, it's important to understand the options thoroughly.
Keep reading as I share the pros and cons of each option.
Beachbody on Demand
When you sign up for Beachbody on Demand, you sign up for much more than just the workouts.
Pros
This platform is designed to be very supportive for those just starting their fitness journey.
Beachbody on Demand will guide you in many different aspects of your health and wellness journey. When you select the workout program that interests you, the platform will give you a full schedule to follow. This calendar will lay out what to do each day and which days are for rest.
The platform offers a lot of guidance in transforming your eating habits as well. Depending on your fitness goals, you'll have access to different nutrition-based resources.
Beachbody on Demand has resources to help you shape your diet to support this goal when you desire to slim down.
This holistic approach is a wonderful asset for someone just getting started with their fitness journey. Improving fitness is more than just workouts, as it has a lot to do with nutrition and routine as well. Beachbody on Demand is a very supportive way for beginners to get off on the right foot.
Beachbody on Demand offers you privacy. This can be a great asset for those who may be hesitant to work out in front of others. Working out in the comfort of your own home allows you to feel free to move and build your basic workout skills without any feelings of judgment.
You can work out without leaving your home. This is a big advantage when public health is a concern. The COVID-19 pandemic has seen many gym closures to avoid contagion and infection. If you're concerned about maintaining proper social distance and health precautions, you can feel safe exercising in your living room.
Beachbody on Demand allows you to complete your exercise in a focused way. At the gym, you might be tempted to stop your workout to chat with other gym users or check your phone. By starting a workout video, the pace is set, and all you need to do is keep your eyes on the screen and follow along.
Cons
It's not very suitable for people who are further on their fitness journey. Beachbody on Demand platform is better suited for beginners to intermediate. While there some advanced workouts like P90X, P90X3, Insanity, Insanity MAX 30, Body Beast, and few others; the options are limited.
The support and resources of Beachbody on Demand cannot be as valuable as they can be to some people. In particular, these people are those who have already devoted themselves to the study of nutrition, meal preparation, and establishing good routines.
SIGN UP FOR BEACHBODY ON DEMAND HERE
Gym Membership
For someone who has been committed to fitness for a long time, they may actually benefit more from a gym membership than someone just starting. Below are pros and cons of subscribing to a gym membership.
Pros
The gym is better suited for people who are further on their fitness journey. These people will have more knowledge and experience to use the various machines and equipment in the gym effectively.
A gym membership helps you to balance your workouts independently without the supportive guidance of the Beachbody fitness calendars. People who go to the gym are likely to be more self-motivated to try new workouts and push themselves without the built-in structure of a platform like Beachbody on Demand.
It allows you to socialize with other people who want to stay in shape, too. People enjoy the built-in ability to socialize at the gym. It can be a place to make friends or get to know workout buddies.
You can form casual chats in the gym that can lead to valuable information exchange about new workouts or fitness ideas. These conversations can help naturally deepen the gym user's knowledge about the body and how to care for it.
Cons:
A gym membership requires you to exercise at the gym. This might not always be convenient for people who are always busy with work. If you don't commit to going to the gym, you'll end up wasting your money on a membership. With the current COVID-19 pandemic, many people end up working out at home.
No privacy. You'll have to exercise with many others, so if you're shy or don't care much for other people, you may find working out at the gym a challenge. That said, Beachbody on Demand seems like a better deal as you can do it in your own home privately.
It's more expensive. If you're on a budget, you may want to consider Beachbody on Demand instead. A gym membership is typically more expensive because of the gym facilities it offers.
Beachbody on Demand and Gym Membership Costs
On average, a gym membership will be more expensive than a subscription to Beachbody on Demand. How much you'll pay for your gym membership will depend on the gym you choose, its location, and pricing. On average, people pay $40 a month for a gym membership.
Depending on the subscription package you choose, the Beachbody on Demand cost can be anywhere from $9.99 to $24.99 a month. Beachbody on Demand offers 3 main packages: 3 months for $74.97; 6 months for $89.94; and 12 months for $119.88.
While this is still a range in price, it's typically much cheaper and more convenient than signing up for a physical gym in your neighborhood.
Is Beachbody Really Worth It?
In terms of cost analysis, Beachbody on Demand is worth the money. Depending on your subscription plan, you'll be paying about $8.25 to $19.95 a month. For this price, you'll receive a wide range of workouts to match your fitness goals.
You may be interested in a gentle, stretchy yoga routine or an intensive cardio dance class. Beachbody on Demand workouts are designed for all styles of exercise with enthusiastic, helpful teachers. No matter your fitness goals, you can find a great program for you on Beachbody.
In addition to the perfect workout, you have all the resources you need to better educate yourself about your diet. These added materials go above and beyond what you would find in a standard gym membership.
Finally, wherever you go, you can take this platform with you. You can stream it on your smart TV at home, open it in a laptop browser or use it on your mobile phone.
It's even possible to download content to exercise when you are offline. This platform is compatible with a wide range of smart and mobile devices.
Can You Build Muscle With Beachbody Workouts?
You can build muscle with Beachbody workouts. No matter your fitness goals, you can find the right Beachbody workout to help you achieve them. If you're looking to build muscle, Beachbody programs like P90X3 will help you increase your muscle mass in a balanced and healthy way.
P90X3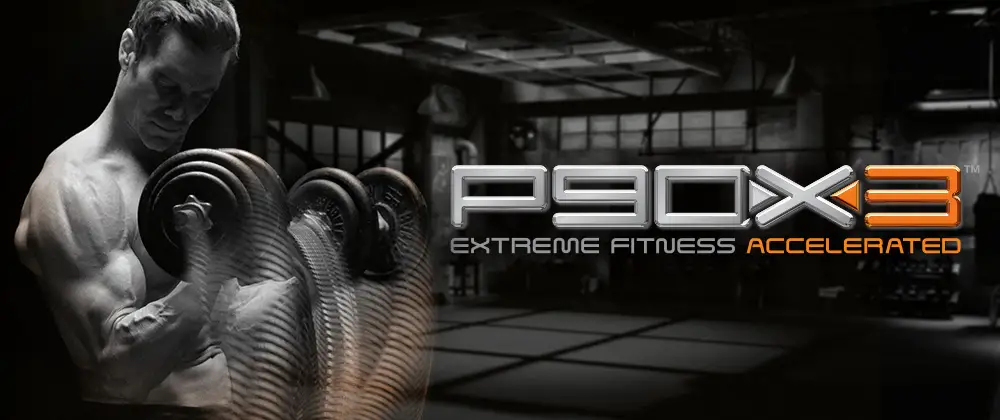 If you're looking for an intense cardio workout that'll help you lose unwanted weight while building stronger muscles, P90X3 is a great choice. As the name suggests, the program lasts for 90 days.
This longer duration gives you time to settle into your new routine of working out 6 days a week for 30 minutes. It'll also give you time to build up your various muscle groups in a balanced and holistic way.
Additionally, this workout course has a wide mix of influences that'll keep you interested as the series progresses. Some days you'll find yourself doing martial arts-inspired moves, while other days will feel more like pilates. The course has been carefully designed to keep your body and mind challenged for the full length of the program.
Body Beast
Another great option for building muscle mass is the Body Beast program. This program was carefully designed to be accessible and beneficial for all levels of users looking to improve their strength. Whether you're a beginner or have been strength training for years, everyone can benefit from the Body Beast program.
Depending on your goals, there are multiple schedules you can choose from to complete this program. One of these calendars will help you build muscle mass, while the other will help you develop lean, defined muscle. Each of the schedules lasts for 90 days and each week includes one day of rest. Sessions are varied, lasting anywhere from 11 to 56 minutes.
LEARN MORE ABOUT BODY BEAST HERE
Are Beachbody Workouts Effective?
Beachbody workouts are highly effective if you follow through with the workout plans. The workouts are professionally designed to help you meet your fitness goals, but you must actively participate in your journey to see desired results.
The biggest downfall with most at-home fitness programs is the question of accountability. If you embark on this journey alone, it may be tempting to skip days when you're not in the mood. This tendency can snowball into a long streak of not following through with your fitness program.
However, for people who are highly self-motivated or have found another person to be accountable to on their journey, Beachbody on Demand is the perfect program. The platform gives you everything you need (and more) to transform your life into a healthier one.
Additionally, Beachbody on Demand Groups, you can Join a Group so that you can share your success, track your progress, and hold each other accountable.
LEARN MORE ABOUT BEACHBODY ON DEMAND GROUPS HERE
Final Thoughts
If you're weighing your options between a traditional gym membership and a Beachbody on Demand subscription, the final choice will be yours to make. However, if you're looking for a supportive, guided platform to give you a varied and holistic start to your fitness journey, look no more. Beachbody on Demand is a great option for you.
SIGN UP FOR BEACHBODY ON DEMAND HERE
Other Resources:
How Does Beachbody on Demand Work
Find out what all you get with Beachbody on Demand. The kind of workouts you have instant access to and how you can stream your workouts on multiple devices. Plus, what kind of nutritional support is available through Beachbody on Demand and other BOD exclusives.
Best Beachbody Workouts for Beginners
Are you just deciding to start working out? This article will help you find the best beginning workout that you can easily do at home and get amazing results. Beachbody offers a lot of different workout programs, however are the ones that the majority of people have enjoyed the most.
The Best Beachbody on Demand Workout
Looking for the most effective Beachbody workouts? These are the best Beachbody fitness programs that Beachbody has ever created. All of them get results differently and therefore you will find one that you will enjoy.