After trying an array of shakes on the market and looking into the ingredients, the shakes below are the ones I personally use and highly recommended to everyone I meet.
There are way too many meal replacement and super greens powders on the market today. Plus, there's a wide range of prices.
It's important to realize that you need to look into the ingredients of the shake you're planning to purchase because often cheap shakes offer several artificial ingredients that your body will not fully recognize.
Instead, you want to find a balance of high-quality ingredients at a fair price.
After all, if you're looking into purchasing a health shake, you should be looking for one that will fully support you in living a healthier life.
You don't want to a place a cheap shake into your body that's nutritionally no better than a fast food burger… Right?
Anyways, here are the health shakes that I have found to be the most effective in helping people live healthier lives.
Recommended Meal Replacement Shakes

1. Beachbody Shakeology Shake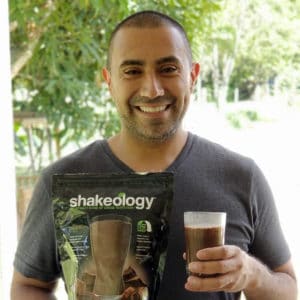 Shakeology is my number one recommended meal replacement shake because it was the first shake I used that helped me lose over 50 pounds back in 2010.
Shakeology, however, can be classified more as premium health shake instead of a regular meal replacement shake.
This is because Shakeology offers the following core ingredients:
Protein
Superfruits & Antioxidants
Prebiotics & Probiotics
Adaptogens
Supergreens & Phytonutrients
Vitamins & Minerals
Whereas the average meal replacement shake only offers: protein, fiber, and vitamins and minerals.
Thus, Shakeology has a lot more to offer than a meal replacement.
READ MY FULL SHAKEOLOGY REVIEW HERE
Otherwise Try Shakeology Risk Free with Beachbody's "Bottom-of-the-Bag" guarantee. It states: "If you don't notice a difference in how much better your body feels within the first month of drinking this delicious shake, or if you're not 100% satisfied for any reason, just return the empty bag within 30 days for a full refund of the purchase price (less s&h)."
ORDER BEACHBODY SHAKEOLOGY HERE
OTHER NOTE WORTH SHAKES WORTH CHECKING OUT…
2. MacroLife Macro Meal
Similar to Shakeology, it steps above a traditional meal replacement by also offering the following core nutrient groups:
Antioxidants
Probiotics
Vitamins & Minerals
Digestive Enzymes
It tastes amazing and offers protein source that are time released to help you feel fuller longer.
ORDER MACROLIFE MACRO MEAL HERE
Recommended Super Greens Powder
1. SuperGreen Tonik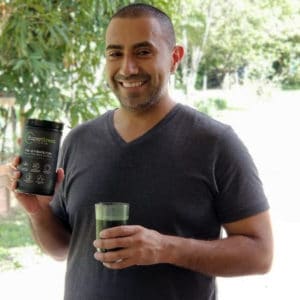 I'll be the first to admit that I wasn't very sure about taking a Super Greens shake at first. However, after trying a few out, I finally settled on SuperGreen Tonik because I have felt the difference in under a month.
Unlike other Super Green Powders and shakes in general, SuperGreen Tonik does not hide behind Proprietary Blends so that you don't really know what you're getting.
Instead, SuperGreen Tonik tells exactly what you're getting of every ingredient.
The SuperGreen Tonik has an enjoyable mint taste and has blends that has helped me and others with:
Energy, Better Focus and Concentration
Anxiety
Sleep
Health
Immunity
READ MY FULL SUPERGREEN TONIK REVIEW HERE
Or Try SuperGreen Tonik Risk Free with a Full 365 Day Money Back Guarantee! It would be very difficult to beat this guarantee indeed…
OTHER NOTE WORTH SHAKES WORTH CHECKING OUT…
Top Health Shakes For Kids
1. Beachbody Daily Sunshine
If you're looking for a great health shake for kids, then check out the Beachbody Daily Sunshine. Daily Sunshine is all natural shake without genetically modified organisms (GMOs), artificial preservatives, nor sweeteners.
Daily Sunshine was also created with the help of Nutritionists and is Pediatrician Approved.
Order Beachbody Daily Sunshine