A greens powder ensures that you have met your daily nutrient intake requirement and also helps in many ways with weight loss. There are certain times of the day when you can take this supplement and it will be most effective in helping you with reducing weight and give a host of other benefits to the body. Yet when is this magic hour, you might wonder?
The best time to take a super greens powder for weight loss is in the morning. It is recommended to take the greens on an empty stomach, and if you missed it, you can have it right before lunch. This will help alkalize your body and remove toxins from your body, which will help in weight loss.
Greens may not have a direct effect on the weight loss process, but it is a catalyst that will help with reducing body weight. Greens do a lot more than simply flood your system with nutrients and is considered to be a great thing to start your day with.
Keep on reading to find out more about why having a super greens powder first thing in the morning will help you and find some interesting recipes to incorporate the super greens powder in your daily diet.
What Makes Super Greens Powder So Healthy?
Having a super greens powder in the mornings is the best way to reap the many benefits of this superfood. Not only will it flood your body with the nutrients, but it will also help alkalize your blood, reduce any bloating, and remove any unnecessary hunger pangs for the rest of the day.
Also, having it first thing in the morning will ensure that you have provided your body with the required amount of vitamins and minerals it needs to function properly during the day.
Drinking the super greens powder in a juice form regularly in the mornings will show massive improvements in your body.
To understand why super greens powder needs to be had in the morning, it is important first to understand what makes these super greens powder so good for you.
Super Greens powders generally include the following:
Wheatgrass;
barley grass;
green vegetables such as spinach, broccoli, kale, and carrots;
apple fiber;
spirulina;
alfalfa;
algae;
metabolic ingredients; and
other: digestive enzymes
Most of these ingredients are either dehydrated or have undergone flash-freezing and then drying. The greens are then ground to a nutrient-dense powder and rich in the minerals and vitamins that our body needs on a day-to-day basis for proper functioning.
Some super greens also contain other special ingredients such as green tea extracts and Siberian ginseng; these ingredients also boost the body's metabolism.
It is very easy to make super greens powder. Apart from the powder itself, you need little else by way of preparing the drink.
Since all super greens powder comes either in a tub or individual packets, all you will need to do is take a spoonful from the tub, pour it into a glass and mix it with water and gulp it down.
Why Are Super Greens Powder Important?
Super Greens powder is very helpful for the proper functioning of the body and also helps your body become more alkaline. They usually have a very broad nutrient profile and are considered very healthy for you.
Super Greens powder is a powerhouse of health benefits. Some of the greatest health benefits of super greens powder are:
Greens powder has alkalizing properties;
It is a natural source of protein;
Having greens powder regularly results in better toilet habits;
Leads to better skin;
Helps promote a better quality of hair;
Reduces bloating;
Helps avoid hunger pangs at odd hours; and
Provides digestive enzymes for gut health.
Though from a taste perspective, most super greens powder is not so lip-smacking; however, if drunk consistently over a period of time, the taste does become bearable.
At the end of the day, the health benefits of having a super greens powder far outweighs its taste. There are also recipes that you can follow to blend the super greens powder with other more palatable ingredients. This way, you can continue to have the super greens powder more consistently.
Some of these health benefits are more richly experienced if the super greens powder is consumed first thing in the morning and on an empty stomach. We will deep dive into some of these health benefits in the following paragraphs.
It Has Alkalizing Properties
It has been seen that in today's highly accelerated and fast food fueled world, most of the food that we consume is highly acidic and also inflammatory. The blood needs to be more alkaline in nature in order for an individual to be healthy. Super Greens powder provides this alkalinity.
By consuming a more alkaline diet that is rich in green vegetables and fruits, we can improve our blood alkalinity levels. However, most of us fail to consume our daily recommended dose of these vegetables and fruits and so having a shot of a super greens powder first thing in the morning will not only ensure that you got the daily dose of your vitamins and minerals, but it will also set up the alkaline levels in your body for the rest of the day.
Additionally, Super Greens powder will also help counter the acidic food that we might consume during the course of the day.
While super greens cannot negate it completely, they can help put up a certain amount of resistance against any highly acidic food we may consume. If you can complement the super greens powder drink with an alkaline diet as well during the course of your day, you are bound to see some seriously good results.
Having Greens Powder Regularly Results in Better Toilet Habits
Inculcating better toilet habits is a priority when it comes to feeling good. Greens powder helps promote regular bowel movements, thus helping in removing toxins from the body. For this as well, having the greens powder drink first thing in the morning will help boost a healthy bowel movement.
The chlorophyll in the greens drinks great for cleansing the liver. If you begin your day by taking care of the liver and the gut, the rest of the day is bound to go well.
It Helps Reduce Bloating
Without knowing, many of us are the victim of some seemingly deceptive food items that often cause bloating. Bread and pasta are some such examples of food that may cause bloating. It is important to figure out what kinds of food trigger bloating for you and to avoid them.
However, doing this can be like navigating a labyrinth of food options to come up with those individual ones and the ones in a combination that have a bloating effect on your body.
This video talks about the top food groups that cause face and abdominal bloating:
Providing your stomach with a healthy dose of these super greens powder everyday will cause the digestive enzymes in the super greens powder to take action against the bloating and either reduce or eliminate any chances of bloating completely.
Having the super greens powder in the morning will ensure that it provides you with enough supplements to help fight any food you consume later in the day that may cause bloating.
It Has the Benefits of Digestive Enzymes
Super Greens powder improves gut health, which is the backbone of our day to day well-being. A healthy gut is a healthy you. If your digestive system does not work effectively, it will affect your entire day.
On the other hand, when your digestive system works well, then not only will you feel healthy, your body will also be able to absorb the health benefits from the food that you will be consuming for the rest of the day.
Digestive enzymes are critical for breaking down the foods that you eat throughout the day and absorbing the nutrients from those foods. Having a fully functioning digestive system will help improve your energy levels as well.
Most Super Greens powder contain a high level of these digestive enzymes that help in breaking down the food you will be eating throughout the rest of the day. That is why it is also recommended to get your dose of these enzymes at the very start of the day itself so that it can work its magic in your gut during the rest of the day.
Make sure to read the Nutrition Label on your Super Greens powder to see if Digestive Enzymes are included.
It Helps Kill Food Cravings
A certain part of our brain, called the hypothalamus, controls the body's appetite and cravings. If your body is deficient in a certain kind of nutrient, it will start to send out signals to your body, which you may misread to be hunger pangs.
It has been seen that this symptom is common with people who eat heavily processed food as well as foods that are high in salt and sugar content.
Since the super greens powder contains the vitamins and minerals necessary by your body, it keeps the hypothalamus happy, and the unnecessary food cravings are essentially gone because your body now has a boost of the energy-producing vitamins that it requires. Thus, producing weight loss.
Having the super greens powder in the morning itself will ensure that all the body's nutrient requirements are met for the day, and your body does not shoot out a message of hunger pangs in the middle of the morning within minutes of having breakfast.
How to Drink Your Super Greens Powder
Since it is in powder form, you will first need to mix it with water to get a juice-like consistency. This will make it easier for you to ingest the super greens.
The process is simple too, all you need to do is take a scoop of the super greens from the tub or empty out a packet into a glass, pour water, and mix it before drinking.
Of course, one thing that is a little dicey with super greens powder is the powder's taste. The higher the content of grass-like wheatgrass or barley grass or the algae and spirulina content, the stranger this powder tends to taste.
It may need some getting used to before you can drink it so that you can overcome the grass taste, but if you keep at it consistently and drink it every morning without fail, then your palate will adjust to the taste in no time.
It is also recommended to drink the entire mixture in one go so that you do not have much time to contemplate whether you should take a second sip or not.
Doing this everyday will help you acclimate to the different tastes of super greens powder and help ensure that your body gets the entire nutrients it needs, and you are all set for the day.
My #1 Recommended Super Greens powder is SuperGreen Tonik that has a nice minty flavor. Read my SuperGreen Tonik Review Here
Can I Take Super Greens Powder More Than Once a Day?
Having said that it is best to start your day with super greens powder in the morning, there may be some who are unfazed by the taste of this drink and would not mind having a second helping of the drink.
The question then arises on whether someone can have a second helping of this power drink during the day.
The simple answer is yes. If you like the drink and have no qualms about drinking it more than once, then having a second helping later in the day will not be harmful. However, make sure that you have the first glass of juice from this super greens powder in the morning. Try not to miss it.
Your second helping of super greens can be consumed after a workout or later in the afternoon.
In fact, having this drink later in the afternoon will act as an energy booster and help avoid that afternoon slump that one often encounters post-lunch. It also helps avoid sweet cravings at odd hours during the day.
Recipe Ideas to Incorporate the Super Greens Powder
Not all will perhaps like the super greens powder simply mixed with water due to its often-grassy taste. There are many ways in which the greens can be incorporated into your daily diet, and it does not have to taste grassy in any way. Here we have two recipes that you can follow to make the super greens taste more palatable:
Super Greens Chocolate Smoothie
It is a very simple recipe made of chocolate and greens powder. The chocolate itself is quite healthy and rich in antioxidants. When mixed with a super greens powder, it makes for a delicious drink while, at the same time, helping you with taking in the super greens powder along with it.
To make this smoothie, you will need:
Small ripe banana – 1 (or half of a large banana)
Chocolate powder – 2 tablespoons
Baby Spinach – 1 handful
Milk – 1 glass (you can choose plant-based milk, such as soy milk or nut milk for a vegan recipe)
Super Greens powder – 1 serving
Once you have gathered all the ingredients in one place, the rest of it is fairly simple. All you will need to do is put in all the ingredients in the blender and give it a good blitz.
Because the chocolate powder is versatile, it mixes well with almost any other ingredient, including bananas, spinach, and even super greens powder, and adds a chocolatey taste to the smoothie. It is also vegan, and so it can be used for all sorts of diets.
Once the smoothie is made, transfer it to your preferred choice of tumbler and drink this concoction first thing in the morning.
Super Greens Smoothie
For the second smoothie, the list of ingredients is again, fairly simple, and leaning more towards the green ingredients. To make this smoothie, you will need:
Ripened avocado – ½ a piece
A small apple, chopped – 1
Orange juice – ½ cup
Spirulina – 1 teaspoon
Lettuce leaves – a handful
Super Greens powder – 1 serving
Take all the ingredients and put them in the blender and blitz them until they are fully mashed up and ready for drinking. Pour it into a glass and enjoy.
You will not be able to discern the greens powder from the taste of the apple and orange juice, and it will be just as if you were drinking a regular smoothie.
Conclusion
Hopefully, you find this article helpful in understanding the benefits of having super greens powder in the morning, and that this insight will help you as you bring in the transition in your regular morning routine to incorporate the greens powder into your diet.
The benefits of consuming super greens powder in your diet are manifold, and you will reap huge dividends from it if you make it a daily habit.
While it should not be used to replace fresh fruit and vegetables, it is a good supplement to have every day, especially for those who do not eat their vegetables regularly.
Top Recommended Super Greens
Are you looking to get healthier with Super Greens? My #1 Recommended Super Greens Powder is SuperGreen Tonik because it has a delicious minty taste and has helped me and others with the following:
Energy
Better Focus and Concentration
Anxiety
Sleep
Health
And Immunity
My favorite part is definitely the increased focus and concentration as that is issue with me at times.
Click Here to Read my SuperGreen Tonik review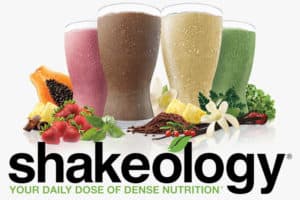 Another great recommendation that I have is the Beachbody Shakeology shake. This is more for someone that is looking for Super Greens and several other nutrients to improve your health even further.
Shakeology can be used as a nutrient dense meal replacement shake. However, it's not limited to only protein, fiber, and vitamin & minerals. Shakeology also contains:
Superfruits & Antioxidants
Prebiotics & Probiotics
Adaptogens
Supergreens & Phtoyonutrients
Shakeology will not only help you lose weight, it will also greatly improve your overall health.
Click Here to Read my Full Shakeology Review
Sources