When looking for a meal replacement shake, you want one that not only fills you up but also provides adequate nutrition for your active lifestyle. Additionally, you want clean ingredients that only add to your health rather than take away from it. So, what is the best meal replacement shake on the market today?
Ample meal replacement shakes contain ingredients such as grass-fed whey protein, six strains of probiotics, and coconut oil, and have no artificial sweeteners. Huel contains protein from brown rice, peas, oats, and vitamins & minerals. Ample is better because of better macro-nutrients and taste.
Before you choose either meal replacement shake, let's discuss the ingredient benefits of both Ample and Huel. Then, you can choose what will best suit your lifestyle and nutritional goals.
Ample: A Brief Overview
Ample is a "low carb meal made with real food ingredients." Ample is a meal replacement shake made with clean ingredients such as coconut and macadamia nut oil, probiotics, grass-fed whey protein, and fiber-rich ingredients. You can choose either a full canister or pre-portioned bottles, depending on your lifestyle.
They offer three types of meal replacement shakes:
Original: Contains the highest protein count
Keto: Has a higher percentage of fat to fit with the keto macronutrient requirements
Vegan: Made with plant protein for those following a vegan diet
While there are several different meal replacement shakes you can choose from, not all are made with the same clean and healthy ingredients that Ample uses. Take a look at the ingredient list and the benefits of each.
Ample Ingredients and Benefits
Clean ingredients make for healthy food and meal replacement shakes. Ample's ingredients are designed to supplement your active lifestyle and not take away from it. While you don't want to rely completely on meal replacement shakes for your nutrition, when you choose Ample shakes, you know you are getting good nutrition.
Grass-Fed Whey Protein
Whey from grass-fed cows has more Omega-3 fatty acids, which helps keep inflammation down and boost your antioxidant intake. It is a complete protein that supplies all nine essential amino acids your body needs to rebuild muscles, bones, nails, hair, and tooth enamel.
Coconut Oil
Coconut oil, while it is saturated fat, has many health properties. The fats are medium-chain triglycerides, which means that they are quickly absorbed by the body and provide quick energy for the brain. Because coconut oil has immunogenic properties, a diet rich in coconut oil can boost your immune system.
Macadamia Nut Oil
Macadamia nuts are high in monounsaturated fats, which have been shown to reduce cholesterol and promote heart health. The fats in Ample will give you a quick boost of energy for your body and your brain.
High-Oleic Sunflower Oil
High-oleic sunflower oil is different from traditional sunflower oil in that it contains more monounsaturated fats and fewer Omega-6 fatty acids. Omega-6 fatty acids have been shown to increase inflammation and raise LDL cholesterol, but the type of sunflower oil used in Ample's shakes contains mostly heart-healthy monounsaturated fats—much like the fats in olive oil.
Sunflower Lecithin
Choline is a critical nutrient for brain health, so Ample uses sunflower lecithin, an ingredient abundant in choline, as an emulsifier to combine fats with water. This ingredient is necessary to create a creamy shake that Ample is known for.
Other shakes use soy lecithin, but because soy is a common allergen, Ample chose not to use this so that more people can enjoy their shakes.
Medium-Chain Triglycerides (MCT Oil)
The Ample keto shake contains extra fat to meet the macro requirements of the keto diet. Medium-chain triglycerides, or MCTs, help you get in ketosis faster so your body can burn more fat. It also provides that full feeling so that you're not craving that afternoon snack that will throw your body out of ketosis. MCTs also boost your immune system.
Grass-Fed Collagen Protein
Collagen forms the main connective tissue in hair, skin, and nails. When people age, their bodies naturally make less of this tissue, so it is important to get this in their diet. Ample includes collagen in their shakes for building up your connective tissue.
Plant Protein
The vegan shake contains pea and rice protein because, together, they have the highest complete protein of any two plants. Pea protein aids in rebuilding muscle almost as well as whey protein does. Rice protein complements the pea protein, as it contains the amino acids that pea protein does not contain. Therefore, when the two are combined, they form a complete protein.
Probiotics
Probiotics are known for replenishing healthy bacteria and boosting your immune system. Ample put six different probiotics strains, with four billion colony forming units to grow your gut flora. These same probiotics are found in yogurt and similar foods.
Vegetable Fibers
When you have fiber in your diet, you feel fuller longer, your cholesterol is lowered, and your blood glucose levels are managed better. Ample uses three to four different fibers in their shakes to help you stay on track with your diet:
Psyllium husk can lower cholesterol, and it gives Ample a thick texture. It is also used as a thickening agent in grain-free bread when gluten is not present.
Acacia fiber is used for promoting healthy digestion and protection against diabetes.
Chicory root fiber improves the gut biome system while leading to improved digestion and improving overall immunity.
Guar gum, while used as a thickening agent, also decreases the number of unhealthy bacteria in your gut. It also increases how much you feel full and reduces your appetite.
Monk Fruit and Stevia Extracts
While most sweeteners like sugar, honey, and agave nectar increase your blood glucose levels, artificial sweeteners like sucralose and aspartame can trigger headaches and other health issues. Ample uses only monk fruit and stevia extracts, as they are natural sweeteners that have no impact on your blood sugar.
Stevia is a plant that, when the sweet properties are extracted, is over 300 times sweeter than sugar and is cultivated for its sweet properties. It has been used in Asia for over 1,000 years without contraindicated health effects.
Monk fruit is native to Southern China and has been used for many years as a medicinal herb and digestive aid. When used as a sweetener, it is 200 times sweeter than sugar, but it doesn't have the same bitter taste when being used too much, like Stevia.
Ample uses a combination of monk fruit and Stevia to give you the same sweetness as you would have with sugar, but without sugar's negative properties.
What Does Ample Taste Like?
Many reviews from satisfied customers suggest that Ample's shakes are full of flavor and are creamy and filling for a shake. Some people were hesitant to try them, but they were hooked once they had one or two shakes.
Other customers have said that the powder mixes well with water without chunks and is not chalky like other meal replacement shakes. Customers claim that the flavor is between a smoothie and a shake, meaning it's not too sweet.
Overall, people have agreed that Ample is a great tasting meal replacement shake.
ORDER AMPLE MEAL REPLACEMENT SHAKE HERE
Huel: A Brief Overview
Huel is a completely vegan-based shake that provides 27 of the essential vitamins and minerals and the correct ratio of macronutrients that make up a complete meal. The Huel formula excludes soy products, GMO ingredients, and animal products or lactose.
However, according to their blog, Huel is not a protein shake, nor is it a meal replacement shake. It is a nutritionally complete meal that provides all the minerals, vitamins, amino acids, essential fatty acids, and fiber needed for good health.
They have several types of meal replacement products, including:
Huel powder (the original shake mix)
Ready to drink bottles
Meal replacement bars
The black formula (a lower-carb version of their original)
The hot and savory line (includes Mexican Chili, Thai Green Curry, and Tomato and Herb flavors)
Let's take a look at some of the ingredients and their benefits.
Huel Ingredients and Benefits
Most of their products, excluding their black formula, have 37% carbohydrates, 30% protein, 30% fats, and 3% fiber. The black formula has a 17:40:40:3 split, where 17% of the calories come from carbohydrates.
Huel has the following ingredients:
Fine-powdered oats
Tapioca starch
Flaxseed (which gives a high dose of omega-three fatty acids and fiber)
Sunflower oil
Coconut oil
Pea protein (which, when combined with rice protein, forms a complete protein with all the essential amino acids)
Rice protein
Kombucha (a probiotic for gut health)
Acerola cherry powder (for vitamin C and other antioxidants)
Sunflower lecithin
Sucralose
Extra vitamins, like D, B, and C
Because Huel uses sucralose, it might not be as healthy for you and could trigger migraine headaches if you are sensitive to artificial sweeteners.
What Does It Taste Like?
While there are very few reviews about taste, most reviews centered around excellent customer service. However, on the taste reviews, many people said that the flavor is weak at best but admitted that it could be due to the unsweetened versions.
Other flavor reviews raved about how creamy the shakes are and that the chocolate and vanilla flavors are the best of all of them.
Overall, there is space for Huel to improve on their taste.
ORDER HUEL NUTRITIONALLY COMPLETE FOOD HERE
Advantages of Meal Replacement Shakes
There is a debate among nutritionists and health coaches about whether meal replacement shakes have any advantages in a well-balanced diet. While some say that real food is better and healthier over the long term, others say that when part of a well-balanced diet, there is nothing wrong with a meal replacement shake once in a while.
Let's take a look at some of the advantages of meal replacement shakes.
They Can Help You Avoid Processed Foods
Most of the time, when you have cravings and need to snack, it's because your body is not getting the nutrients and fats to give it energy. Meal replacement shakes, especially the ones with plenty of fat and protein, can help you avoid the vending machine during that mid-afternoon snack attack.
Additionally, if you're usually going out for fast food for lunch, taking a meal replacement shake with you can help you avoid heavily processed food and take in something healthy.
They Supplement Your Diet With Additional Nutrition
When you buy high-quality meal replacement shakes, you are also getting extra nutrition to supplement your diet. It's not always easy to eat balanced meals, and you might be lacking in certain nutrients. A meal replacement shake, such as Ample, provides extra nutrition and high-quality fats and protein to boost your immune system.
Also, when you're cutting calories, you might lose out on important nutrients and protein that help rebuild your muscles. A meal replacement shake is a quick way to add protein to your diet.
You Might Lose Weight Faster
Protein and fat have been shown to activate the satiety hormone, leptin, and keep away cravings for foods that make you gain weight. With the right meal replacement shake, you can lose weight faster when consuming at least one per day. When you're cutting calories, hunger is usually the one thing that causes setbacks in a weight loss program.
When you get a quality meal replacement shake, the fats and protein will keep you full longer on fewer calories.
They Are High in Protein
Protein is the macronutrient that rebuilds many of the systems in your body, not the least of which is your muscles. A lower calorie diet doesn't always provide enough protein that you need, but if you were to drink one shake per day, you would meet your daily protein needs.
How much protein do you need? Conventional wisdom says that you need at least 0.35 to 0.4 grams (0.012 to 0.014 oz) per pound of body weight. So, if you weigh 160 pounds (72.6 kg), you will need 56 to 64 grams (1.98 to 2.26 oz) of protein per day, minimum. However, if you want to bulk up while working out, you may want to boost your protein intake up to 1 gram (0.04 oz) per body weight.
Meal replacement shakes give you a convenient way to add extra protein to your diet while keeping your caloric intake low.
Disadvantages of Meal Replacement Shakes
As many advantages that meal replacement shakes have, some disadvantages prompt many health coaches to dissuade their clients against them. The biggest argument is that they encourage people who are already prone to eating disorders not to eat properly.
Other arguments center around unhealthy ingredients and that they are not a long term solution for weight loss.
They encourage unhealthy eating habits. Diets don't always work for long term weight loss, especially when following fad diets. When the dieter stops the fad diet, they end up gaining the weight back. It also encourages people to stop eating whole foods, especially if they lose weight, which might start the person down the path to eating disorders.
Some brands use unhealthy ingredients. Ample or Huel don't use unhealthy ingredients, but many other meal replacement shake brands use ingredients such as soybean oil, sugar, or inferior protein sources. Shake brands like Glucerna, Ensure, and other brands use high fructose corn syrup as the first ingredient. These meal replacement shakes won't fill you up like a balanced meal and won't help your health.
They don't give a long term solution to weight loss. If you incorporate these shakes into a well-balanced diet for the long term, meal replacement shakes can give you a long-term weight loss solution. However, if you use meal replacement shakes exclusively, you will not be able to stick to them for very long before you get the urge to eat real food again.
Which Meal Replacement Shake Better? Ample vs Huel
While Huel costs less per meal, Ample gives you more value with clean ingredients that boost your health and immune system while helping you meet your weight loss goals.
| | |
| --- | --- |
| Ample | Huel |
| $5.27 per meal | $2.12 per meal |
| Clean Ingredients | Clean Ingredients, but they might be too high in carbs for some people |
| Creamy flavor with just the right amount of sweetness | Flavors are too weak for some people |
| Good customer service | Excellent customer service |
| The shakes are filling and satisfying | The shakes are not as filling |
When you look at the benefits of each shake, you'll need to keep in mind that if a shake doesn't keep you satisfied for at least until the next mealtime, the inferior product might cost twice as much.
ORDER AMPLE MEAL REPLACEMENT SHAKE HERE
… OR …
ORDER HUEL NUTRITIONALLY COMPLETE FOOD HERE
My #1 Recommended Meal Replacement Shake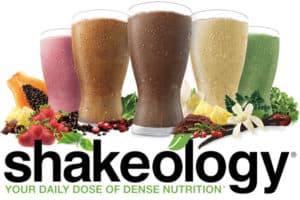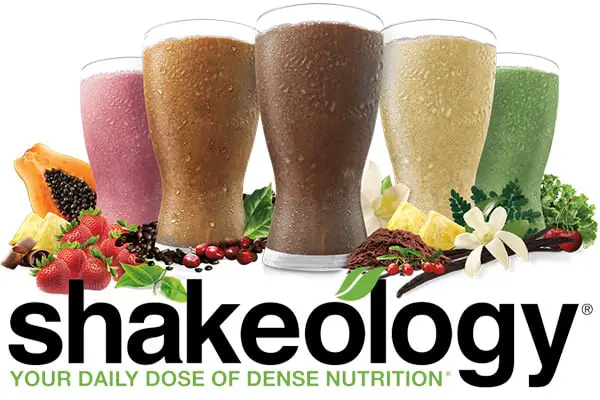 While Ample and Huel offer a good of nutrition for a meal replacement shake, Shakeology can take your nutrition even further. Shakeology is comparably priced with Ample but provides a lot more super foods and tastes amazing…
Shakeology offers the following formulas and flavors:
Whey Based Shakeology Flavors:
Chocolate
Vanilla
Café Latte
Strawberry
Plant Based Vegan Shakeology Flavors:
Chocolate
Vanilla
Café Latte
Tropical Strawberry
Besides offering several more flavors, Shakeology also offers the following nutrients:
Protein
Superfruits & Antioxidants
Prebiotics & Probiotics
Adaptogens
Supergreens & Phytonutrients
Vitamins & Minerals
Best of all, Shakeology is made from whole food ingredients from around the world, with the goal of providing you the most nutrient dense superfoods possible.
Shakeology is what I enjoy drinking every day and is my #1 recommended meal replacement.
LEARN MORE OR ORDER SHAKEOLOGY HERE
… OR …
READ MY SHAKEOLOGY REVIEW HERE
Sources