When it comes to health and fitness, Beachbody has several different programs to try. Two of the most well-known cleanses from Beachbody are 3 Day Refresh and the Shakeology 3 Day Cleanse.
The 3 Day Refresh was created by Beachbody with a step-by-step guide, uses shakes, a fiber drink, and clean eating; whereas the 3 Day Shakeology Cleanse was made by Shakeology users to utilizes only shakes and clean eating. Overall, the 3 Day Refresh is a complete and easy to follow cleanse.
Both of these programs have similarities, but the differences lead people to choose one over the other. Read on to learn more about the differences between 3 Day Refresh and the Shakeology 3 Day Cleanse.
Are 3 Day Refresh and Shakeology 3 Day Cleanse the Same?
The 3 Day Refresh and the Shakeology 3 Day Cleanse programs are similar, but they're not the same. There are numerous differences, with the most significant difference being the endorsement from Beachbody.
While referred to as a "cleanse," Beachbody never officially endorsed the Shakeology 3 Day Cleanse as one of their programs. In fact, they claim that the shakes are a dietary supplement, not intended to be consumed three times daily as part of a detox program. The 3 Day Refresh, however, is used as a evidenced based cleanse.
So, if Beachbody didn't endorse the Shakeology 3 Day Cleanse, then how did it come to be?
Team Beachbody recruits "coaches" to sell their products. These coaches were the first to tout Shakeology shakes as part of a "cleanse" program. They designed the 3 Day Cleanse to encourage their followers to try the Shakeology products so that they could see the benefits.
With that said, there are benefits to both the Shakeology 3 Day Cleanse and the 3 Day Refresh, as we'll discuss throughout this article.
Shakeology 3 Day Cleanse
Pros
Jumpstarts weight loss routines
Allows you to eat meat
Includes meal replacement shakes
Cons
Not a Beachbody-endorsed program
Caloric intake doesn't sustain intense workouts
Pricey
3 Day Refresh
Pros
Beachbody-endorsed
Allows you to eat fruits, veggies, and healthy fats
Includes meal replacement shakes and a fiber drink
Cons
Fiber drink is gritty in texture
Only mild to moderate workouts are recommended while on the cleanse
Pricey
Both cleanses utilize Beachbody products, although only one is endorsed by the actual company—not just its independent representatives.
What Is the 3 Day Shakeology Cleanse?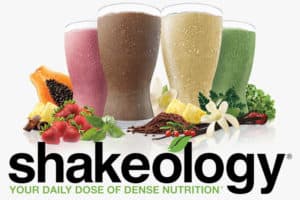 This cleanse isn't like other dietary cleanses. It doesn't require laxatives, juicing, or fasting. It won't have you running to the bathroom every ten minutes or feeling tired and lethargic.
The 3 Day Shakeology Cleanse is an unofficial Beachbody program designed by independent coaches. It's supposed to add nutrients to the body, relieve the body of toxins, and jump start a weight loss or fitness regimen.
Some coaches recommend utilizing the Shakeology 3 Day Cleanse quarterly to regularly detox the body, keeping it in optimal condition. This is said to lead to better success on a journey to better health.
Can You Eat on the 3 Day Shakeology Cleanse?
While the Shakeology 3 Day Cleanse doesn't require fasting or limit participants to only liquids, it does restrict calorie intake. Therefore, willpower and pre-planning are a must if you're to succeed in this program. Fortunately, it's only three days, so it's very much doable.
You can eat on the 3 Day Shakeology Cleanse. The recommended caloric intake is between 800 and 1,100 daily. One shake contains roughly 140 to 160 calories, so since you're consuming three shakes per day, that leaves an estimated daily food intake of approximately 380 to 680 calories.
The Shakeology shakes are rich, creamy, and contain several different nutrient-dense superfoods, including super greens, fruits, antioxidants, and adaptogens. They're high in protein, contain omega-3 fatty acids, probiotics, prebiotics, and digestive enzymes.
The Beachbody Shakeology has even been clinically shown to reduce cravings and support healthy weight loss. Among other health benefits.
There are many online resources and first-hand experiences with the 3 Day Cleanse program. Most people choose to eat the same thing every day to make everything easier to follow.
Participants can expect increased energy, better mood, reduced bloating, and a jump start to their weight loss. It's estimated that participants lose between 3 and 5 pounds (1.36 and 2.27 kg) within the three days.
How Much Does Shakeology 3 Day Cleanse Cost?
To complete the Shakeology 3 Day Cleanse, you'll need three Shakeology shakes per day, for a total of nine. Unfortunately, you can't purchase single shakes.
Beachbody's Shakeology 3 Day Cleanse costs $129.95 (€110.16) for 24 single-serving packets or a 30-serving bag of Shakeology plus shipping and handling. When ordering Shakeology on auto-ship, you'll enjoy a discount on shipping.
Beachbody offers numerous different flavors of Shakeology shakes, so you can switch it up or choose one flavor for the three days, depending on preference. The currently available flavors include:
Chocolate
Vanilla
Cookies & Creamy
Cafe Latte
Strawberry
Tropical Strawberry
They also offer vegan options in most of the above flavors.
Shakeology 3 Day Cleanse Instructions
The Shakeology 3 Day Cleanse is simple to follow. Below is a basic idea of what you'll consume during your cleanse:
3 Shakeology shakes (per day)
2 cups (473.18 ml) green tea (per day)
3 fruits (per day) – Optional
1 dark, leafy green salad (per day)
4 oz (113.40 g) grilled lean protein (per day)
Lemon and pepper (to season the salad)
The fruit is optional, but it is recommended for the additional calories if you intend to work out during the 3 Day Cleanse. Remember, intense workouts aren't recommended during this cleansing period.
While participating in the 3 Day Cleanse, you shouldn't consume the following:
Dairy products
Almond, soy, or rice milk
Sugars
When blending the shakes, only mix it with one scoop, water, and ice. Don't use milk.
Here's a basic breakdown of the daily Shakeology 3 Day Cleanse meal plan:
Breakfast

Shakeology shake
Piece of fruit
2 cups (473.18 ml) green tea

Lunch

Shakeology shake
Piece of fruit

Dinner

Shakeology shake
4 oz (113.40 g) lean protein (poultry or fish)
Leafy salad w/ lemon & pepper
Piece of fruit
Download Shakeology 3 Day Cleanse PDF Here
The main goal is to consume Shakeology shakes every three to four hours for a total of three per day. If you find yourself getting hungry in between meals, you can eat the dinner salad for lunch instead and eat the dinner fruit earlier in the day as a snack between meals.
For best results, strictly follow the regimen for three days and ensure that you're drinking enough water throughout the day.
Why & When To Do the Shakeology 3 Day Cleanse
Everyone has their reasons for participating in a cleanse. Some people complete the Shakeology 3 Day Cleanse after the holidays or a vacation to eliminate the toxins accumulated from poor eating choices and alcohol consumption.
Others opt to start the regimen to drop a few pounds before a special event. Many use it to break through a weight loss plateau.
While many people use the Shakeology 3 Day Cleanse to lose weight, that's not the primary goal of this program. The main idea is to eliminate toxins to give your body a good start on your fitness goals.
ORDER SHAKEOLOGY HERE FOR YOUR 3 DAY CLEANSE
3 Day Refresh
When Team Beachbody coaches began advertising the Shakeology 3 Day Cleanse, Beachbody took notice. They quickly realized that customers were interested in a full-body detox that's easy to follow. As a result, Beachbody created the 3 Day Refresh.
The 3 Day Refresh is similar to the coach-created 3 Day Cleanse, but it includes additional products to boost energy, reduce bloat, and aid in healthy digestion. The program is designed to cleanse and detox without laxatives, sugary juices, or feeling hungry all the time.
Can You Eat During the 3 Day Refresh?
The 3 Day Refresh program involves clean eating, healthy snacks, and two Beachbody products. However, this is a restricted-calorie program, so participants aren't allowed to eat whatever they want.
During the 3 Day Refresh, participants consume Shakeology, a high protein Vanilla Fresh shake, and a fiber drink. In addition, they eat clean. The recommended daily caloric intake is 900, including the shake and drink. The shake and drink contain 260 calories total, leaving about 640 additional calories for the day.
Beachbody recommends removing tempting foods from the house before starting the program.
How Much Does 3 Day Refresh Cost?
If you want to participate in the 3 Day Refresh program, you'll need the following:
3-Day Refresh complete kit
Food (based on the program guide)
The 3 Day Refresh Kit retails for $69.95 plus shipping and handling. Food costs can range from $5 to $15 for the three-day period, depending on which foods you choose to consume during the program.
In addition, the 3 Day Refresh complete kit includes a program guide that lets participants know what they can eat and avoid and includes easy-to-make meals and fresh juice recipes.
CHECK OUT THE 3 DAY REFRESH KIT HERE
3 Day Refresh Instructions
Like the Shakeology 3 Day Cleanse, the 3 Day Refresh program is easy to follow. To complete the cleanse, you'll need the 3 Day Refresh complete kit which includes:
6 Vanilla Fresh shake packets – These shakes utilize plant proteins, vitamins, minerals, and probiotics to keep participants satisfied, curb hunger, and aid digestion.
3 Fiber Sweep packets – This isn't a laxative but a gentle fiber supplement made with ground flaxseed, chia, and psyllium seed husks.
Program guide – The program guide walks you through the program with a helpful menu planner and easy-to-make recipes.
This is what a typical daily meal plan might look like while participating in the 3 Day Refresh program:
Breakfast

Vanilla Fresh shake
Piece of fruit (choose from list)

Morning Snack
Lunch

Vanilla Fresh shake
Piece of fruit (choose from list)
Salad
Healthy fat (include nuts, oils, and seeds)

Afternoon Snack

Veggies
Healthy fat (can be carrots and hummus, a leafy green salad with olive oil, or another recipe from the program guide)

Dinner

Vanilla Fresh shake
Veggies
Healthy fat (choose from the recipes available in the program guide, including veggie stir fry)
A significant difference between the 3 Day Shakeology Cleanse and the 3 Day Refresh meal plan is that there are no references to meat in the 3 Day Refresh program. Instead, it refers to "healthy fats."
It's also recommend only eating plant-based foods during this program for optimal results.
When mixing shakes, it's best to only use one scoop of powder, water, and ice (if desired). Whole milk, almond milk, soy milk, and other milk products aren't recommended.
Beachbody recommends that you only participate in mild to moderate exercise during this time due to the reduced caloric intake and to allow the body to focus on cleansing.
In between meals, drink plenty of water for best results.
Why & When To Do the 3 Day Refresh
Just like the 3 Day Shakeology Cleanse, many people participate in 3 Day Refresh to drop a few pounds, detox their body, jumpstart a clean eating process, reduce bloat, or increase energy.
This program takes only three days, and participants can lose up to 8 pounds (3.63 kg) in the three-day period. In addition, they're eliminating harmful toxins from the body and preparing it for future clean eating and healthy workout regimens. The Fiber Sweep drink gently cleanses the system, reducing bloat and allowing for better mineral absorption, leading to increased energy.
Whether you're looking to participate in a cleanse to drop holiday weight, prepare for a trip, or fit into that new pair of jeans, one of these programs is bound to work for you—and you'll detox the body and add vitamins at the same time!
3 Day Refresh Reviews
"On day four I felt awesome! I felt lighter, trimmer, less bloated and refreshed. The program accomplished what I hoped by getting my nutrition back on track." – Valerie H. lost 10.2 lbs
"In 3 short days, I got my confidence back and I was ready to start my workout program and really give it my all." – Stacy F. lost 4.4 lbs
"After completing the final day of the 3-Day Refresh, I felt SO proud of myself. It showed me I CAN do it, and it gave me the confidence I needed before starting my next program." – Bethany S. lost 5.9
"The taste and texture of both drinks [Vanilla Fresh/Fiber Sweep] were easy to drink, and for a picky eater like me, I was able to drink them easily on the go!"- Sarah H. lost 6.3 lbs
"I would recommend this program to everyone! The 3-Day Refresh is a great way to not only reset your system, but to also get tips on what to eat and how much to eat."- Jessica S. lost 4.5 lbs
"I learned the importance of cleansing my body. I feel much more energetic. I was able to sleep through the night without waking up and I'm not feeling stressed anymore."- Katia S. lost 3.2 lbs
"I have recommended this to EVERYONE I know! It's so easy! I wasn't hungry at all during the 3 days, and I feel great! If I can do it, anyone can!" – Erin F. lost 6.2 lbs
"I truly felt amazing. I was full of energy and sleeping like a baby." – Jillian P. lost 6.3 lbs

"I woke up every morning feeling wonderful, I wasn't bloated or groggy." -Natasha P. lost 6.8 lbs
"I loved every single moment of the Refresh. I was never hungry, I was full of energy, I felt lean and I just felt alive again and on the right track." – Wendy S. lost 6 lbs
"I felt worlds better… I had my confidence back, my waistline was back, my clothes fit better, I had more energy, and my sugar craving was put back in check." – Caitlyn C. lost 6.2 lbs
"The 3-Day Refresh helped me by just coming up with a short way to get back in shape. It was a short amount of time for awesome results. My abs are back!" – Victoria M. lost 5.6 lbs
"I really loved the way it made me feel, and I love giving my body a chance to reset each month. This program was a life changer for me, and I think it can be something to help so many other get out of their own rut or plateau." –  Amberly W. lost 9.8 lbs in 2 rounds (1 round per month)
Every single 3 Day Refresh result is truly amazing… Here are a few things most people mention in their Beachbody 3 Day Refresh review:
Easy
Filling
Have More Energy
Highly Recommended
Increased Confidence
Got Them Ready For Their Workout
And Of Course, Weight Loss. Many Lost 5 to 10 Pounds in 3 Days!
Hold on, hold on… all these 3 Day Refresh reviews came through Team Beachbody… Well, here's a 3rd party review from LiveStrong.com… Jess Barron, Livestrong.com's VP of Editorial wrote an article titled: How I Lost 4 Pounds in 3 Days Without Going Hungry. She stated the following:
"I weigh myself almost every morning, using my Withings digital wifi scale that is synced up with LIVESTRONG's free MyPlate calorie tracker, and I ended up losing four pounds in just three days. Also, unlike the juice cleanse and 5:2 intermittent fasting 500-calorie days, I did not feel hungry on the 3-Day Refresh, and I was able to eat solid foods in addition to the shakes. My day one weight was 125 pounds, and I got down to 121 pounds by the morning when I woke up on the fourth day."
She ends by saying the following:
"Yes, I would recommend Beachbody's 3-Day Refresh to any friend of family-members trying to get themselves back on track with healthy eating and hoping to kick-start a weight loss and exercise plan. It's great that it encourages you to purchase and prepare some healthy produce, and get yourself back into a healthy eating regimen."
There you have it… several 3 Day Refresh reviews and a third party review on the 3 Day Refresh cleanse… If you're ready to experience everything the 3 Day Refresh has to offer, then order the 3 Day Refresh below!
The Verdict
While the Shakeology 3 Day Cleanse and the 3 Day Refresh have many similarities, many people prefer scientifically backed 3 Day Refresh to the Shakeology 3 Day Cleanse because it's Beachbody-endorsed and tends to be more nutritionally balanced in terms of vitamins and supplements.
In addition, the Fiber Sweep drink is one extra element that makes the Refresh program more attractive to consumers. However, the program that you choose will depend on your personal preference and what type of results you're looking for.
… OR …
ORDER SHAKEOLOGY HERE FOR THE 3 DAY CLEANSE
Additional Resources
Beachbody 3 Day Refresh Review
Want to learn more about the 3 Day Refresh? Check out my review above. You'll get the details on what's included in the 3 Day Refresh, more information on the Vanilla Fresh and Fiber Sweep. Plus, common side effects and what you can really expect from this cleanse.
Beachbody Ultimate Reset Review
If you're looking for the best cleanse on the market, check out the Beachbody Ultimate Reset. The Ultimate Reset is a 21 day program that includes several supplements and a complete vegan menu to help you get detoxified. This detox cleanse has even gone through Clinical Studies and has proven to really work! Check out my Ultimate Reset review above.
Ultimate Reset vs 3 Day Refresh
You know you want to cleanse your body of toxins, but which cleanse is really best for you? Here, I compare two amazing cleanses to see which would be the best choice for you. Both are amazing cleanses, however, only one may be the most beneficial for you at this time.